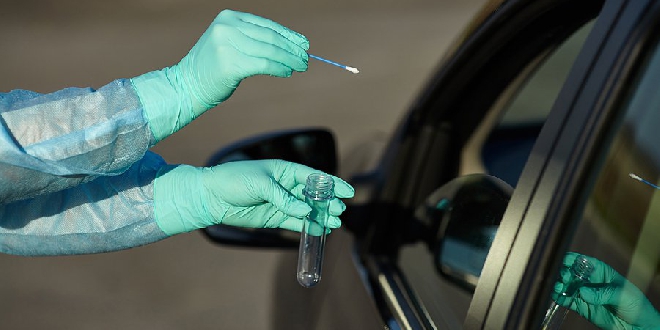 PIC: File
There are a number of COVID-19 testing locations across the Peel region.
Anyone can be tested for COVID-19 if they present with a fever of 37.5°C or above, have a documented history of a fever in the last few days, have an acute respiratory infection (e.g. shortness of breath, cough, sore throat) or acute loss of smell or taste.
People who have been to a potential exposure location within the time frames must also present for testing.
The full list of potential exposure locations can be found here.
The following testing locations can be accessed free of charge including private pathology centres.
GP referrals are not currently needed to access private pathology testing.
If you are attending a private pathology collection centre, ensure you bring your Medicare card with you.
Drive through COVID-19 testing locations (some drive through locations require an appointment before attending):
Greenfields (Mandurah) – 73 Gordon Rd, Greenfields. Open from 6am-1pm

Mandurah – Peel Health Campus, 110 Lakes Rd. Open from 7am-4pm
Private pathology collection centres
Rockingham Western Diagnostic Pathology Collection Centres – 11 Council Avenue. Open 7.30am-5pm

Mandurah Australian Clinical Labs – Unit 2G, 11B Smart Street. Open 8.00am-4pm
COVID-19 Testing Clinics
Rockingham General Hospital – Elanora Drive, Cooloongup. Open from 10am-10pm
A full list of COVID testing locations can be found here.