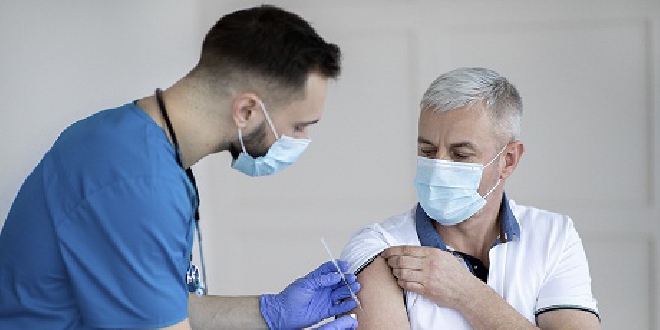 PIC: BigStock
Starting from today, 50 to 59 year olds living in WA will be able to get the Pfizer vaccine through State-run clinics.
The adjustments come following the Federal Government's announcement to allow people aged 50 to 59 to receive the Pfizer COVID vaccine following updated health advice.

Those aged 50 to 59 who are already booked in and due to receive their first dose of AstraZeneca will be contacted by WA Health to have their booking changed to a Pfizer booking.

People aged 50 to 59 who have already had their first dose of AstraZeneca are being told to keep their booking and continue to get their second dose of the AstraZeneca vaccine.
Premier Mark McGowan said this is crucial because the health advice is clear that different vaccines should not be mixed.
"Our priority is to ensure as many people are vaccinated to better protect our community from COVID-19." he said.

While the Health Minister Roger Cook said the goal for WA has not changed.
"Around 500,000 Western Australians have now had at least one dose to help protect them and the community against the spread of COVID-19.

"What we have seen in recent weeks is that Western Australians want to get vaccinated but what we really need is more supply from the Commonwealth to meet that demand."

There are no changes to the 40 to 49 year olds under the WA rollout program.

From July 5, people aged 40 to 49, along with those aged 50 to 59, are able to receive their Pfizer vaccination through the Federal Government's GP and respiratory clinic rollout program.

People aged 30 to 39 who have made bookings at State-run clinics will have their bookings honoured.
Bookings for this cohort have been extremely high and appointments are already booked out until August.

People aged 30 to 39 who have not yet made a booking are encouraged to go to the rollout website and register their details.