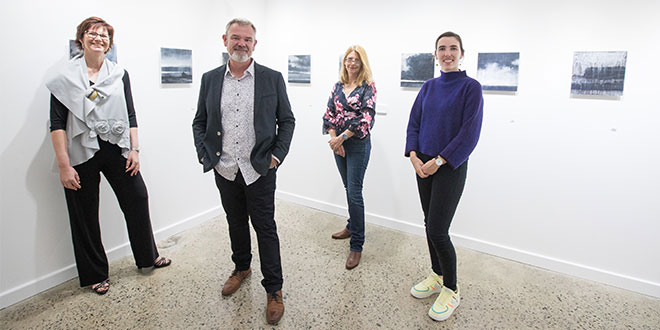 PIC: CASM Gallery Development Officer Carolyn Marks, James Walker, Deputy Mayor Caroline Knight, and Opening speaker Anna Louise Richardson. Image credit Daniel Wilkins
Award-winning artist James Walker's 'Divided State' Exhibition is currently on show at Contemporary Art Spaces Mandurah, closing this Sunday, November 1.
Walker has been divided within his personal sense of place since moving from Launceston, Tasmania to Mandurah two years ago.
At home from more than 30 years amongst the subdued lighting, softer atmospheres and harmonious colour tones of Tasmania, Walker has struggled to make sense of the brighter Western Australian lighting and landscape colour palette.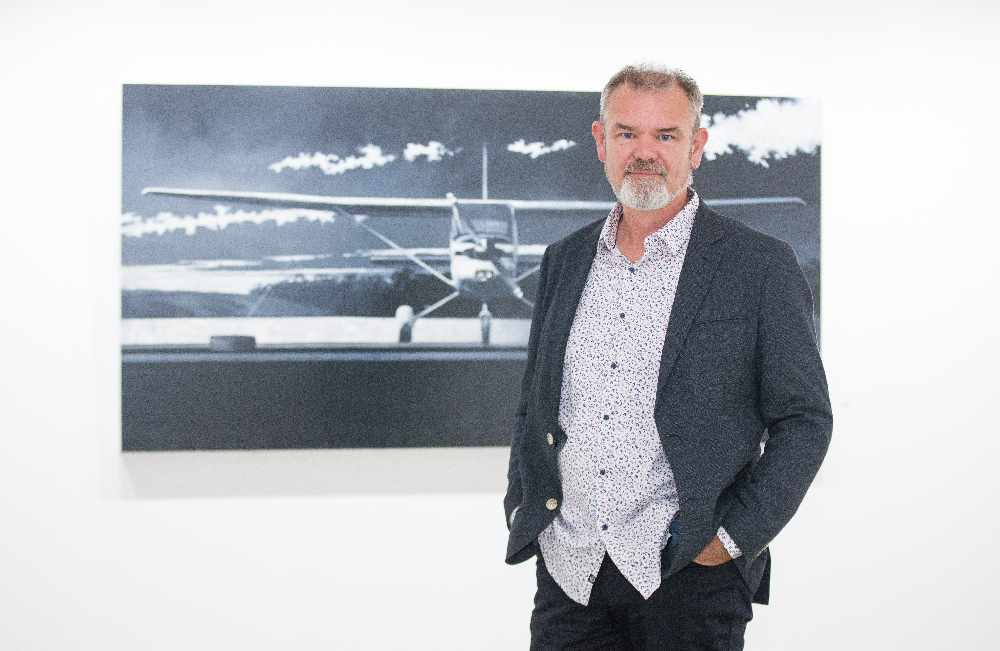 Walker has executed his works in monochromatic narratives. Using layers of think paint underneath soft glazing, Walker creates residual memories of significant places and experiences of his home landscape and, quietly infiltrating, are new images derived from his new surrounding landscapes.
Overarching each work is Walker's personal language of gridlines, tranverse waves, GPS locations and mapping symbols.
Curator and artist Anna Louise Richardson said Walker's work is about memory and place, and stems from personal narratives about our shared sky.
"Connection to place and traces of memory are key themes within his practice based on childhood obsession with WWII aircraft, the connection and interests he shares with his father and the dislocation of existing between two places," she said.
To view this exhibition, the gallery is open to the public from Wednesday to Sunday from 10am - 4pm.