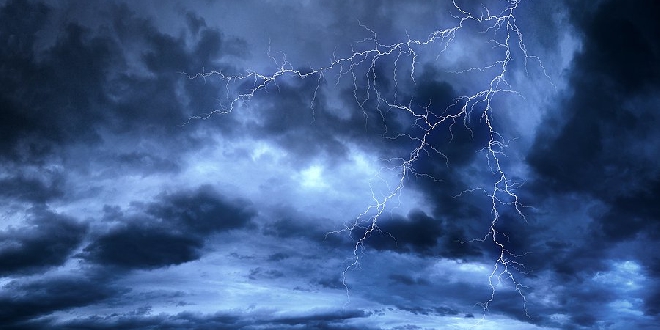 PIC: File
A woman says her car was struck by lightning while she was driving in Meadow Springs.
Jade, 43, was driving along Oakmont Avenue during Monday's thunderstorm when she claims her car was hit by a lightning bolt.
"It came out of nowhere...everything just went bright white and there was a huge clap of thunder and the skies just opened up after that," Jade told West Coast Radio.
"I don't know whether it just flashed straight through my car, I was just in the wrong place at the wrong time.
"It wasn't like in the movies where lightning strikes a tree and blows it up, it wasn't like that.
"Everything just went white."
Jade said she was shaken by the ordeal and felt "tingly".
"I don't know whether it was the adrenalin, my heart was racing," she said.
The 43-year-old said she drove home and called Health Direct before seeing her GP as a precaution.
The thunderstorm drenched Mandurah, dropping 9mm on the region in the space of half an hour.
A business also reported being struck by lightning, knocking power from the building.