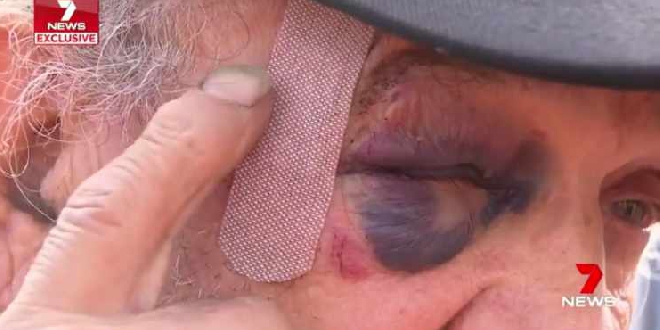 PIC: 7News
Police are investigating an attack on a 71-year-old man in Mandurah.
Sam Baldacchino and his wife were setting up their fruit and vegetable stall at the Smart Street Mall around 4am on Saturday when they were targeted by two men, believed to be intoxicated.
Mr Baldacchino said one of the men stole a watermelon from their stall and kicked it to the ground before the other ditched an apple, hitting him in the eye.
He suffered a deep cut to his cheek and a black eye.
Mr Baldacchino's wife started filming the incident when the pair began swearing at them and taking their produce.
Anyone who witnessed the incident should contact Crime Stoppers on 1800 333 000.
Charges are yet to be laid.