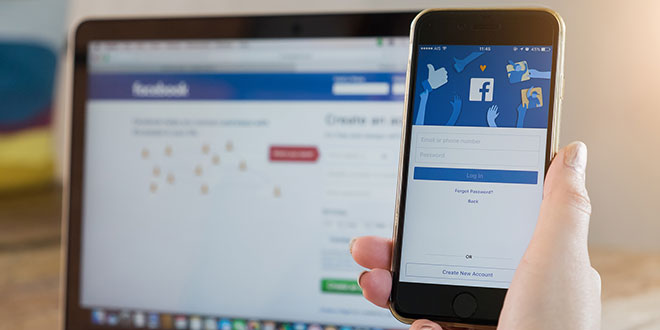 PIC: BigStock
Facebook has moved to restrict publishers and people in Australia from sharing or viewing Australian and international news content.
The changes are in response to Australia's proposed new Media Bargaining Law which would force Facebook and other platforms like it to pay for Australian news content they share.
Managing Director Facebook Australia & New Zealand William Easton said the proposed law fundamentally misunderstands the relationship between our platform and the publishers who use it to share news content.
"It has left us facing a stark choice: attempt to comply with a law that ignores the realities of this relationship, or stop allowing new content on our services in Australia," he said.
"With a heavy heart, we are choosing the latter."
The statement went on to reveal the discussions between Facebook and the Australian Government have been ongoing for years, with the social media platform pointing out the value exchange between Facebook and publishers runs in favor of the publishers.
Last year Facebook generated approximately 5.1 billion free referrals to Australian publishers worth an estimated AU$407 million.
"We've long worked towards rules that would encourage innovation and collaboration between digital platforms and news organisations," Mr Easton said.
"Unfortunately this legislation does not do that. Instead it seek to penalise Facebook for content it didn't take or ask for."
Meanwhile, the Federal Government has called Facebook's decision 'wrong' and 'heavy-handed'.
Treasurer Josh Frydenberg spoke to Facebook CEO Mark Zuckerberg early Thursday morning revealing there were some differing interpretations as to how the code would work.
"Facebook's actions were unnecessary, they were heavy-handed, and they will damage its reputation here in Australia," he said.
The block wasn't limited to just news sharing pages, but extended to the Department of Fire and Emergency Services WA, the Bureau of Meteorology and the Peel Health Campus Facebook pages.
"Their decision to block Australians' access to government sites - be they about support through the pandemic, mental health, emergency services, the Bureau of Meteorology - were completely unrelated to the media code which is yet to pass through the Senate." Mr Frydenberg said.
"The Morrison Government's position is very clear. We will legislate this code. We want the digital giants paying traditional news media businesses for generating original journalistic content.
"This is critical to sustaining public interest journalism in this country. And this is world leading."
The DFES WA and Bureau of Meteorology Facebook pages have since been restored.