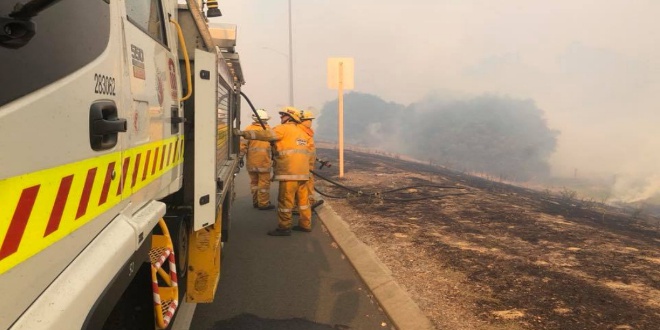 PIC: File
Firefighters are battling a bushfire in Cooloongup.
The blaze started just before 1.30pm on Monday, west of Lake Cooloongup near Elanora Drive.
It is contained but not controlled.
There is no threats to lives and homes, but there is a lot of smoke in the area.
WHAT TO DO:
If driving
Be extremely careful when driving through the area.
Turn your headlights on and drive slowly.
Watch for emergency services personnel and follow their directions.
If you cannot see clearly, pull over, keep your headlights and hazard lights on, and wait until the smoke clears.
If you have a respiratory condition and you have been affected by smoke you should contact your local doctor or call Health Direct on 1800 022 222.
BUSHFIRE BEHAVIOUR:
The bushfire is moving in a north easterly direction.
It is contained but not controlled.
Motorists are asked to avoid the area, reduce speed and drive carefully due to smoke.