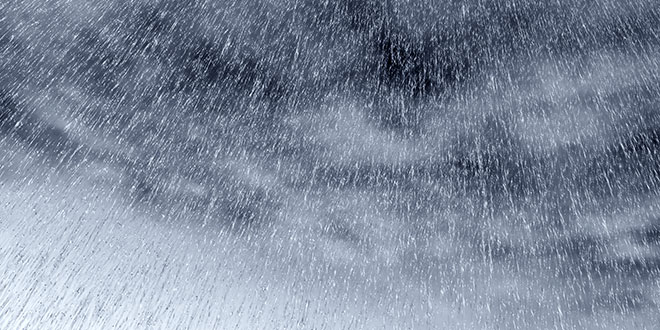 PIC: File
The Department of Fire and Emergency Services has issued a call to residents to prepare their homes against storm damage with severe weather expected this weekend.
The Bureau of Meteorology is predicting severe weather in the south west of WA on the weekend as a strong winter front is expected to bring damaging winds and heavy rain late on Saturday and into Sunday.
Fire and Emergency Services A/Deputy Commissioner Operations Gary Gifford said winter's first storm front might catch people unaware after the South West Land Division experienced its driest January to May on record.
"I'd encourage residents to do the following three things at a minimum: Tie down any loose items in your yard such as sheds and trampolines, clean leaves out of your gutters, and trim branches near roofs and powerlines," he said.
"Dangerous storms are the most common natural hazard in Australia causing tens of millions of dollars in damage each year, and yet we estimate 70 to 80 per cent of damage is preventable."
Every year from May to October, storm activity including tornadoes, lightning, hail, flash flooding and gale force winds cause major destruction in the southern half of WA.
During the 2018 storm season, State Emergency Service (SES) volunteers responded to 1,149 requests for assistance.
"Storms can knock down trees, blow sheds and trampolines into homes and powerlines, and even rip off a whole roof," A/Deputy Commissioner Gifford said.
"Planning and preparation is key to staying safe and reducing damage to your property."
For more information about how to stay storm-safe visit dfes.wa.gov.au/safetyinformation/storm
Keep up-to-date during a storm by visiting emergency.wa.gov.au, calling 13 DFES, following DFES on Facebook and Twitter and listening to local radio and other news bulletins.
If your home is hit badly by a storm and you can't safely fix the damage yourself, call the SES for emergency assistance on 132 500.