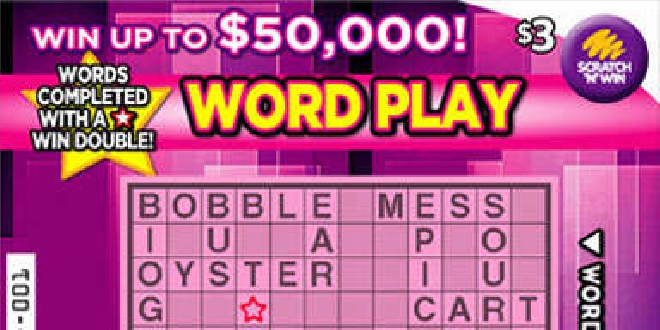 Word Play Scratch'n'Win ticket. PIC: Lotterywest
As Lotterywest gets set to celebrate the 10-year anniversary of one of its most popular Scratch'n'Win games, it has revealed Western Australia's most frequent winning locations for the ticket.
Word Play, which first launched into WA in 2011 and uses a scratch and match letters mechanic to complete words and win prizes, will celebrate its 10-year birthday this month.

Lotterywest spokesperson Hermione Coleman said Meadow Springs and Mandurah were WA's metropolitan hot spots, each having produced the most Word Play Top Prizes over the past decade, totalling $525,000.

"This is followed by Karawara totalling $125,000," she said.

"As chance would have it, all three Meadow Springs wins were produced by the same retailer, The Lucky Charm Meadow Springs."

Owner Bruno Italiano said his customers tended to favour Word Play over other types of Scratch'n'Win tickets.

"Scratchies give a person a moment to have fun and winning is always exciting - it's always great to see the happiness it gives them," he said.

To celebrate Word Play's special 10-year milestone, Lotterywest has released a limited edition $10 Word Play scratchie offering four $100,000 Top Prizes.

"These tickets are larger with more play area, have a fun party design and all the words are festively related," Ms Coleman said.