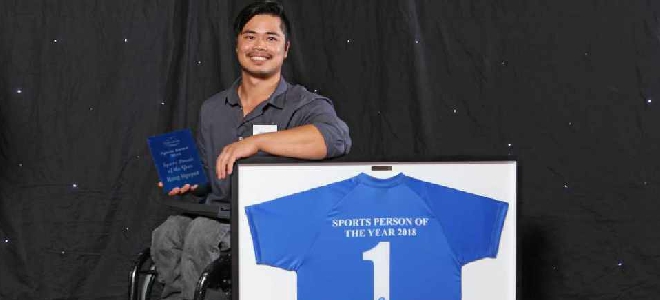 PIC: File
The City of Mandurah's sporting community gathered to honour champions at the third annual sports awards gala dinner.
Around 150 people attended the event last night at Rushton Park Sports Facility, with local AFL player and Fremantle Docker Hayden Ballantyne making a guest appearance.
The City of Mandurah Sports Awards formally recognises people who have achieved sporting success at an elite level, or made a significant contribution to Mandurah's sport and recreation clubs.
City of Mandurah Mayor Rhys Williams said 2018 has been a big year for sport in Mandurah with many local teams and individuals experiencing success.
"Local sport is essential for a strong, healthy and happy community. It is vital we continue to grow grassroots competitions in the region while celebrating the accomplishments of local sports people, volunteers, teams and clubs," he said.
"I believe the volunteer awards are one of the most important acknowledgements, because they are the glue that hold our community together. Sporting clubs provide a great opportunity for people to contribute and help make a better community."
Sports Person of the Year, Nang Nguyen spent six years competing in elite powerlifting at its highest level. He also played basketball for Australia.
Nang represented Australia in powerlifting at the Commonwealth Games this year. He finished eighth and is currently ranked 8 in the Commonwealth and seventh in the world in the 59kg class.
He is also ranked first in Australia in the 59kg class and second in Australia in the mixed class. His best lift is an incredible bench list of 142kg.
Nang has been undefeated in Nationals as a light weightlifter for four years.