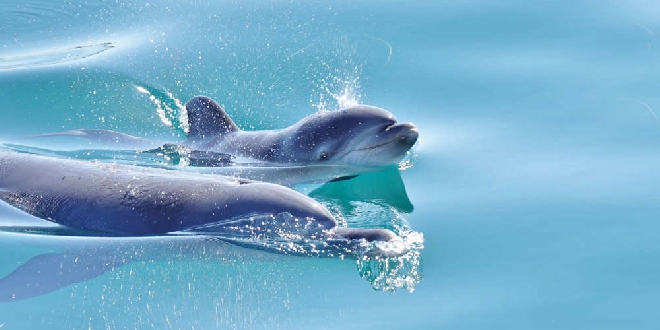 Mandurah has a new addition. PIC: Mandurah Estuary Guardians/Facebook
Mandurah has welcomed its first dolphin calf for 2022.
The newborn's mother is a local inshore coastal dolphin and the birth was her first.
"The birth heralds the start of the dolphin calving season here in Mandurah and there are a number of pregnant dolphins in both our inland resident dolphins and inshore coastal dolphins due to give birth over the next few months," an Estuary Guardians Mandurah spokesperson said.
Dolphin research scientist Doctor Krista Nicholson said each year in the estuary between five and 16 calves are born.
She is urging boaties to take extra care when out in Mandurah's waterways.
"What we need to be mindful about is that newborn calves are very small and they don't know their way around the estuary or around boats, so we encourage all boat users to keep an eye out and keep their distance," Dr Nicholson said.