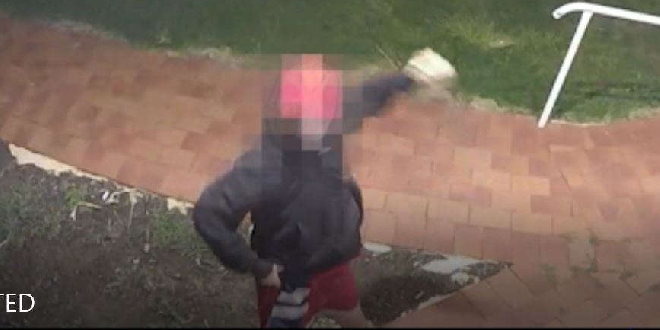 The boy was captured on CCTV throwing rocks at businesses along Mandurah Terrace. PIC: Supplied
West Coast Radio along with three other businesses have been targeted by at least one vandal overnight.
CCTV footage shows a boy throwing rocks at one of the businesses, Internal IT, on Mandurah Terrace around 12am on Wednesday.
Tuckey's Tackle and a massage parlour on the same street were also damaged.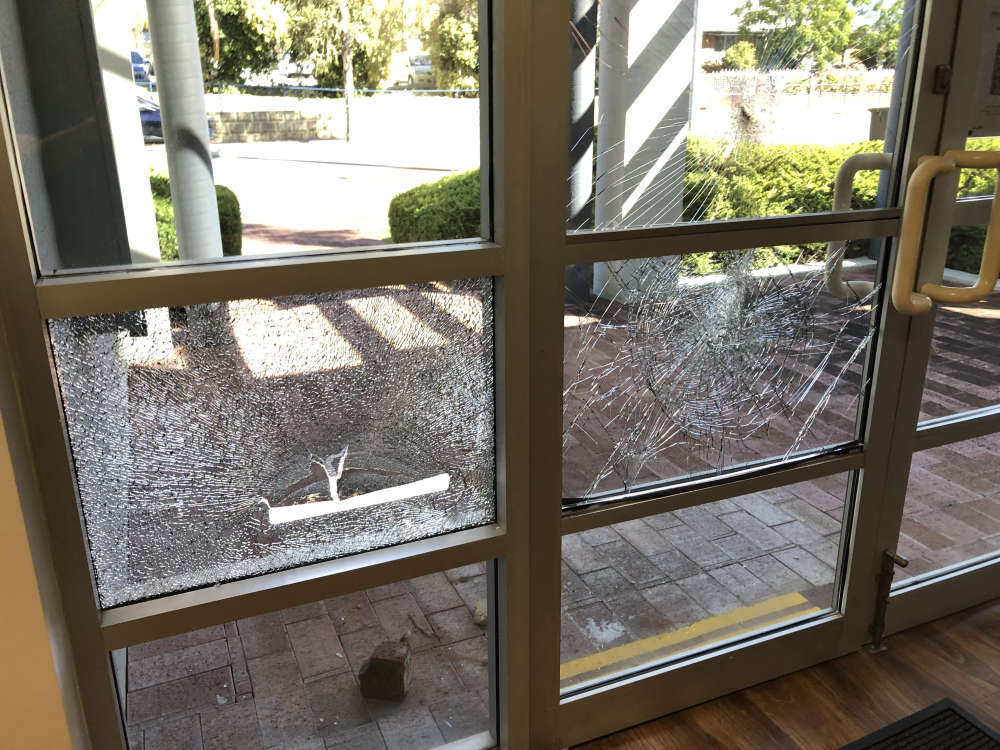 Damage to the radio station. PIC: West Coast Radio
The young offender was wearing red shorts and a red hat with a black hoodie and no shoes.
Anyone who can identify the boy is asked to contact Crime Stoppers on 1800 333 000.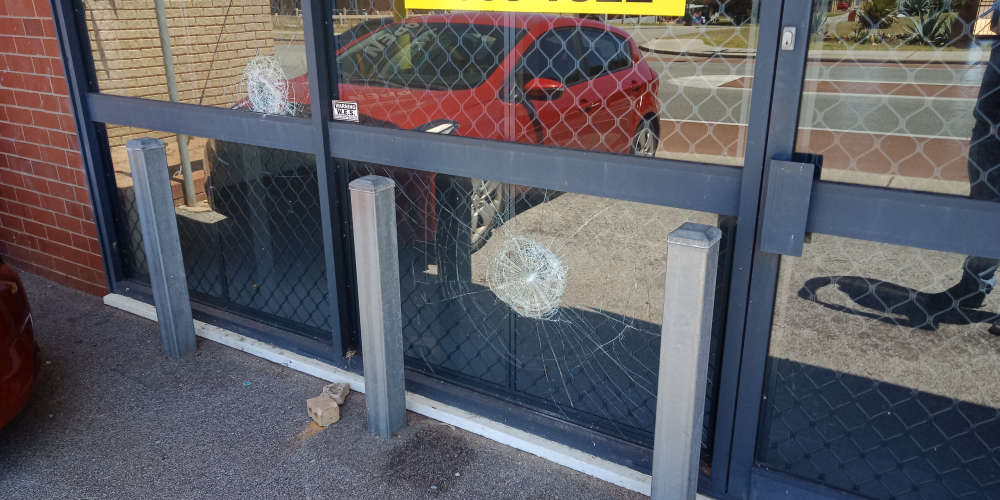 Damage to Tuckey's Tackles. PIC: West Coast Radio