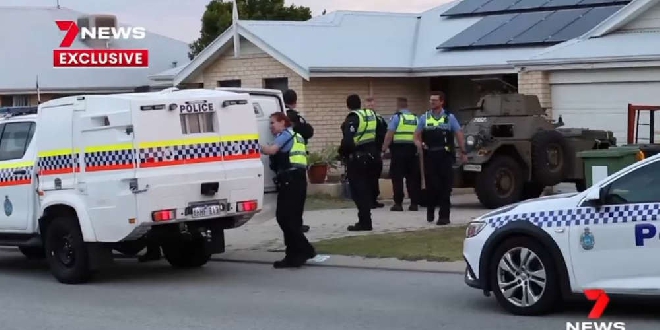 PIC: 7NEWS
A 65-year-old man has been charged after allegedly brandishing a pickaxe while standing on an armoured vehicle at the front of his Meadow Springs home.
Police were called to James Tioro's home on Camden Way around 5.30pm on Monday after he allegedly starting smashing windows in the house with the axe.
When police arrived he was standing on top of an armoured vehicle, a Ferret Scout car, that was parked in his driveway.
Police allege he was brandishing the pickaxe in a threatening manner and waving it around before he started hitting the vehicle with the weapon.
After negotiations, Mr Tioro surrendered to police and was arrested.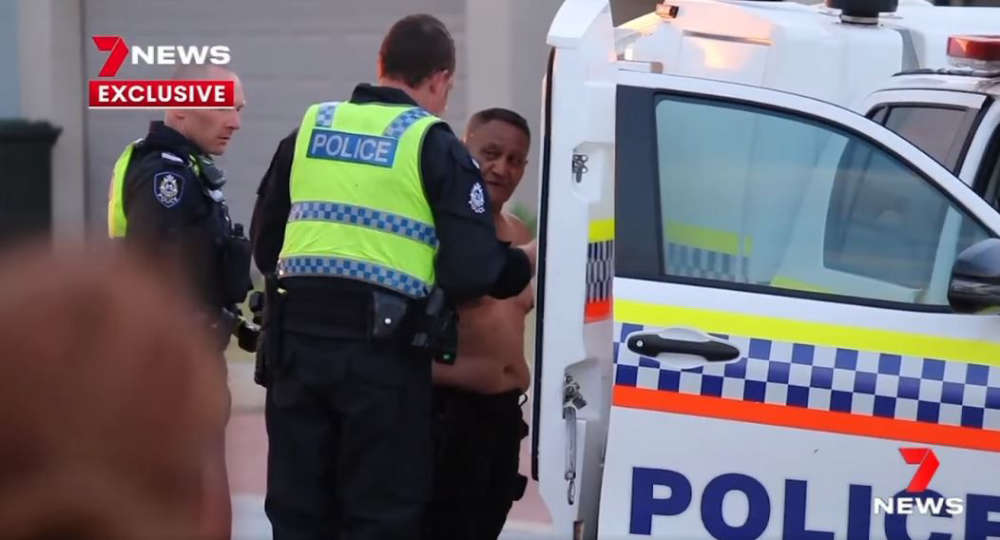 PIC: 7NEWS
According to 7NEWS, the 65-year-old had allegedly organised a tow truck to take the armoured vehicle to Premier Mark McGowan's electorate office in Rockingam earlier in the day.
It was sent back after electorate staff refused for the vehicle to be dropped off at the office.
Mr Tioro has been charged with being armed in a way to cause fear, making an unlawful threat to do an act and disorderly behaviour in a public place.
He is next due to appear before the Perth Magistrates Court on November 16.