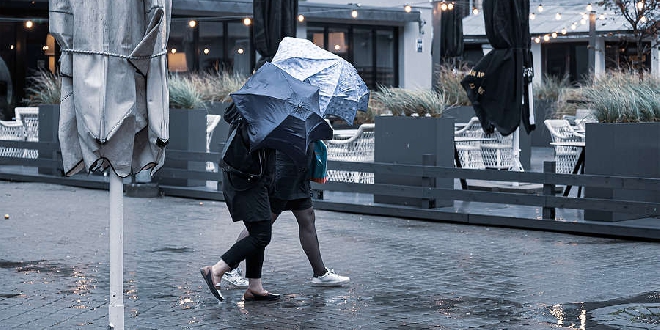 PIC: File
A once-in-a-year weather event is set to hit Mandurah and Rockingham on Monday morning.
The first of three cold fronts will pass over the south western part of the state from Geraldton down to Bremer Bay around 10am.
Thunderstorms, heavy rainfall and damaging winds of up to 90km/h are likely.
Bureau of Meteorology duty forecaster Jessica Lingard said this type of weather is unusual.
"What makes this cold front unusual is the fact that it's not just one cold front, it's three," she said.
"We've got one today, another one tomorrow and another one on Wednesday and as each of these consecutive fronts move through we're going to see the windy weather picking up, so by Wednesday we're looking at that being the worst day for the damaging wind gusts."
Damaging surf conditions are also expected along the coast from late Monday night until late Wednesday.
Wave heights of over seven metres are possible in some locations.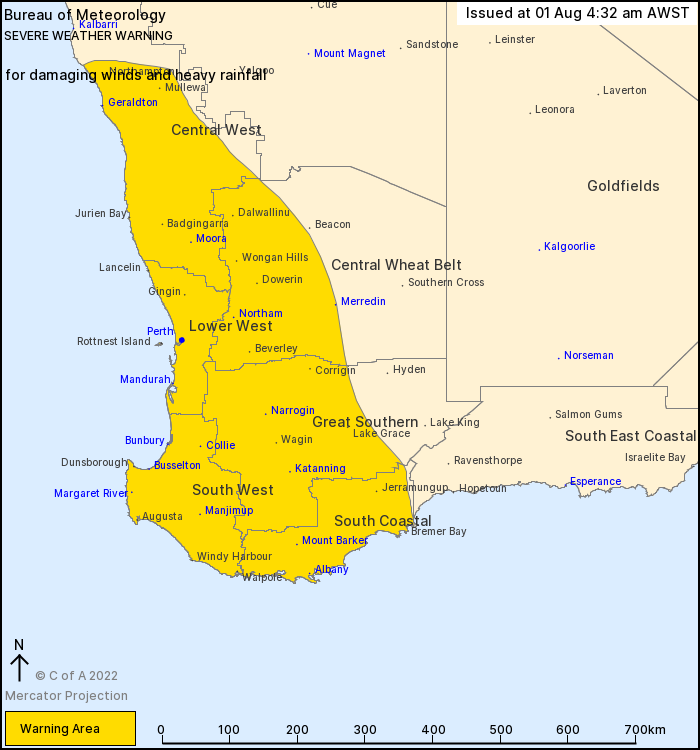 WHAT TO DO:
• If outside find safe shelter away from trees, powerlines, storm water drains and streams.
• Close your curtains and blinds, and stay inside away from windows.
• Unplug electrical appliances and avoid using landline telephones if there is lightning.
• If there is flooding, create your own sandbags by using pillow cases filled with sand and place them around doorways to protect your home.
• If boating, swimming or surfing leave the water.
IF DRIVING:
• Do not drive into water of unknown depth and current.
• Slow down, turn your lights on and keep a safe distance from other drivers.
• Be alert and watch for hazards on the road such as fallen powerlines and loose debris.
• If it is raining heavily and you cannot see, pull over and park with your hazard lights on until the rain clears.
IF YOU NEED ASSISTANCE:
• If it is safe to do so, please do what you can to help yourself before calling the SES for assistance.
• If your home has been badly damaged by a storm, call the SES on 132 500.
• In a life threatening situation call 000.
After a storm SES volunteers make temporary repairs to homes that have been badly damaged, such as roofs that have been ripped off or large fallen trees on homes or cars. Please contact your insurance company to organise permanent repairs.