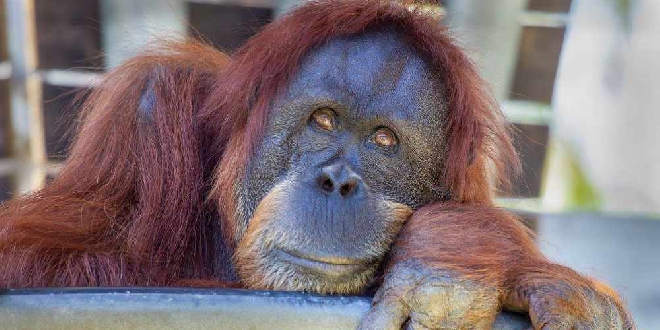 PIC: Perth Zoo/Facebook
Perth Zoo has recorded its highest visitation number on record with 717,623 people walking through the gates in the last 12 months.
The previous record was in the 2015-16 financial year, with 695,091 visitors.
In the past year, Perth Zoo celebrated its 120th birthday plus the arrival of two new lionesses and the opening of their new exhibit.
The popular return of Zoorassic Park, featuring life-sized animatronic dinosaurs and megafauna, drew large crowds in the spring and summer months.
Perth Zoo also celebrated the births of several rare species in their care, recently introducing the public to six endangered African Painted pups, three otter pups and one critically endangered White-cheeked Gibbon.
Environment Minister Stephen Dawson said visitors to Perth Zoo help support the care of the animals, through entry ticket sales and Zoo Friends memberships.
"There have been many milestones for Perth Zoo over the last 12 months and it's great to see so many people from WA and all over the world visiting," he said.
"The zoo is committed to saving wildlife and providing the highest level of care for their animals. The record-breaking visitation helps support some of this valuable work."