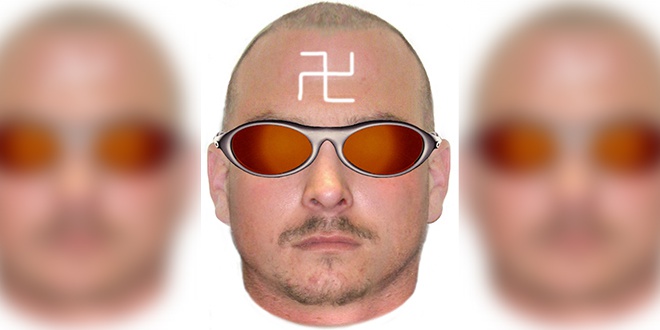 PIC: WA Police
WA Police are seeking the public's assistance in locating a man responsible for a serious assault on a mother and daughter in Gosnells.
On Saturday 20 February around 6:20pm, a 40-year-old woman and her teenage daughter were walking along Corfield Street between Verna Street and the Corfield Shopping Centre when a man approached them.
The man allegedly began to yell racial obscenities at the woman before spraying a can of deodorant in her direction.
He then reportedly lit the spray, turning the can into a makeshift flamethrower, and attempted to burn the women with the flame.
The man left on foot along Verna Street and was last seen on Dwyer Crescent in Gosnells.
He is described as fair skinned, around 40 years old and approximately 175cm tall.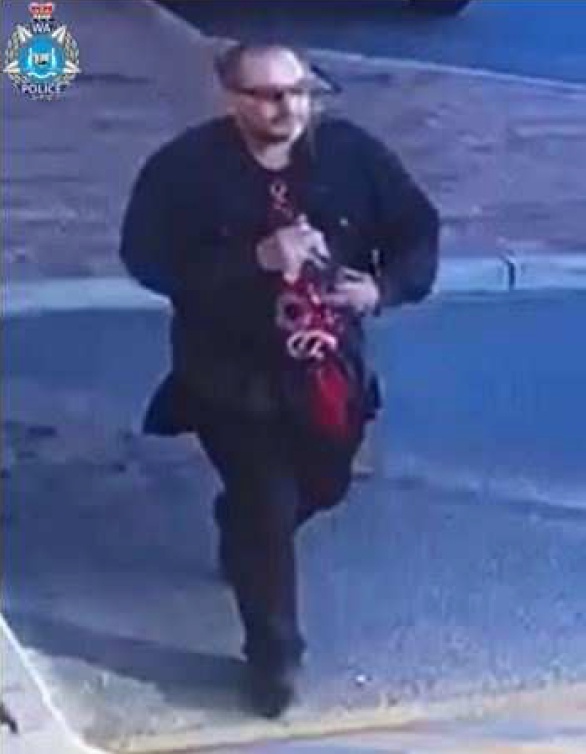 At the time of the incident the man had a white swastika painted on his forehead and was wearing a black button up long sleeve shirt, black baggy trousers and an over sized red necktie.