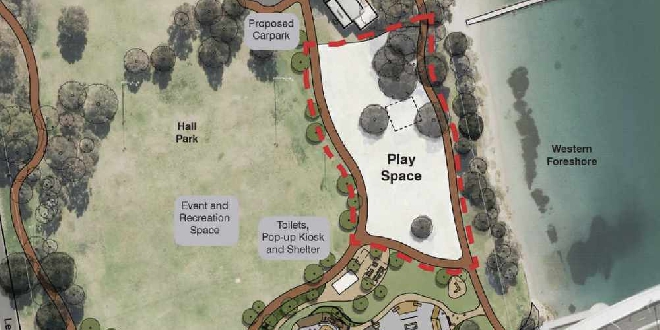 PIC: Mandurah Matters
Public workshops are being held this week for the community to have their say in the development of the new Western Foreshore play spaces.
The City of Mandurah is currently in the process of developing a new recreation precinct to be a vibrant and welcoming place to meet, play and relax.
In the workshops, people will have the chance to input into the design concepts of the space and help form a 'wish list' of features wanted in the park.
These ideas will be evaluated and used to inform the draft plans, with the plans set to be shared with the community for review later this year.
The construction will commence in 2020.
The City encourages people of all ages to attend the workshops.
For more information and to sign up for a session go to mandurahmatters.com.au.
Workshop dates, times and locations:
Wednesday, 21 August 2019 - 5.30-7.30pm at Falcon eLibrary and Community Centre
Thursday, 22 August 2019 - 5-7pm at Lakelands Library and Community Centre