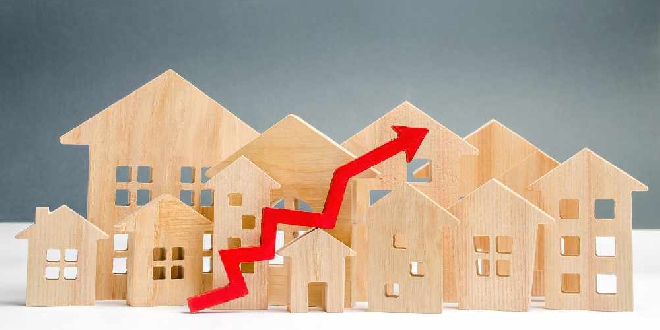 PIC: File
Rockingham is among the top three Perth suburbs where unit prices are growing faster than house prices.
REIWA has revealed Joondalup, Maylands and Rockingham are benefiting from a strong buyer demand with more people turning to units as an alternative entry into the WA property market.
Rockingham's median unit sale price is $282,000 an increase of 34.5 per cent over the year, compared to a 10.9 per cent increase in house prices.
REIWA President Damian Collins said it is pleasing to see these suburbs joining in on the Perth property market recovery.
"Unit prices were especially impacted during the market downturn, falling 17 per cent since their peak compared to house prices which fell 13 per cent," Mr Collins said.
"Typically, it takes a longer time for the unit market to catch up to houses when prices rebound, however, these 19 suburbs are bucking the trend and seeing unit prices grow at a stronger rate than houses," Mr Collins said.
The 19 Perth suburbs where unit prices are growing faster than house prices:
| | | | | | |
| --- | --- | --- | --- | --- | --- |
| Suburb | Median house sale price | Annual change in median house sale price | Median unit sale price | Annual change in median unit sale price | The rate of unit price growth compared to house price growth in that suburb |
| 1. Joondalup | $529,000 | 7.6% | $402,500 | 31.8% | x4.16 |
| 2. Maylands | $720,000 | 9.1% | $382,700 | 32.0% | x3.52 |
| 3. Rockingham | $421,250 | 10.9% | $282,500 | 34.5% | x3.18 |
| 4. North Perth | $900,500 | 3.2% | $448,000 | 9.3% | x2.89 |
| 5. Mosman Park | $1.625 million | 16.1% | $430,000 | 39.3% | x2.44 |
| 6. Como | $940,000 | 9.4% | $489,000 | 18.7% | x2.00 |
| 7. Balcatta | $510,000 | 7.6% | $378,500 | 14.7% | x1.94 |
| 8. Rivervale | $550,000 | 8.9% | $398,250 | 14.4% | x1.62 |
| 9. Hamilton Hill | $525,000 | 19.3% | $344,000 | 28.6% | x1.48 |
| 10. Mount Lawley | $1.077 million | 13.4% | $399,000 | 19.3% | x1.44 |
| 11. Innaloo | $582,500 | 9.9% | $455,000 | 13.8% | x1.39 |
| 12. Tuart Hill | $579,000 | 11.3% | $330,000 | 15.3% | x1.35 |
| 13. Inglewood | $850,000 | 9.7% | $390,000 | 12.2% | x1.26 |
| 14. Bassendean | $550,000 | 14.6% | $335,000 | 17.5% | x1.20 |
| 15. Cloverdale | $440,000 | 10.0% | $305,000 | 11.9% | x1.19 |
| 16. North Coogee | $1.16 million | 4.5% | $550,000 | 5.0% | x1.11 |
| 17. Joondanna | $725,000 | 13.3% | $375,000 | 14.5% | x1.09 |
| 18. Fremantle | $872,000 | 10.4% | $550,000 | 11.1% | x1.07 |
| 19. Mandurah | $290,000 | 18.4% | $317,500 | 18.9% | x1.03 |
*Data is for suburbs with 28 or more transactions during the 12 months to September 2021. Table: REIWA