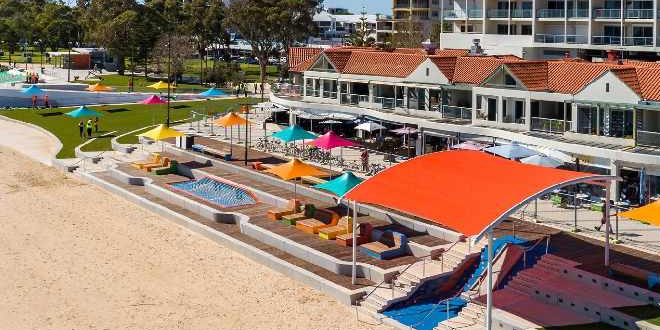 PIC: File
The City of Rockingham have announced they cannot proceed with plans for the annual New Year's Eve Celebrations at the foreshore after the State Government revealed they would defer moving to Phase Five of the COVID-19 roadmap.
This deferral has left the City in a position where it is unable to proceed, as the current Phase Four distancing requirements make hosting the event impractical and the time frame for finalising supplier requirements has now elapsed.
The City has already amended the contractual arrangements for as long as possible and is unable to delay any further.
While the New Year's Eve event will not be proceeding, the City intends to host its Christmas Festival event in December and will be submitting an event application to the Department of Health for their annual Australia Day Celebration.
In the meantime, the City is planning a range of smaller events for the community over summer as part of its Summer Series program.
City of Rockingham Mayor Barry Sammels said the City was very disappointed it was unable to host its New Year's Celebration for this year but it had to base its plans on current health advice.
"With the current restrictions in place it is just not possible for us to deliver this event," he said.
"While it is unfortunate we won't be able to ring in the New Year with a community gathering at the Rockingham Beach Foreshore, we are still committed to hosting a range of other events over the summer in line with COVID-19 safety requirements."
For more information on events in the City of Rockingham visit www.rockingham.wa.gov.au/events-culture-and-tourism/events/what-s-on-calendar