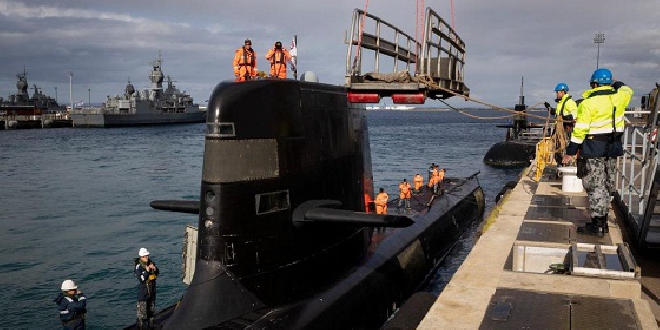 PIC: City of Rockingham supplied.
The City of Rockingham is set to host a Defence Industry Forum next week at the Gary Holland Community Centre.
Taking place Thursday April 15, the event will bring together a range of speakers from Defence and Defence industry organisations, as well as local and global contractors.
Federal Minister for Defence Industry, Melissa Price, will be a key guest speaker at the event.
Representatives from Defence West and the Centre for Defence Industry Capability will also be present.
City of Rockingham Mayor Barry Sammels said the Defence Industry Forum would provide local businesses with a valuable opportunity to learn more about obtaining work in the sector, the infrastructure upgrades at HMAS Stirling, and the potential for an Indian Ocean Maritime Academy in the region.
"The up and coming Defence Industry Forum is the latest initiative from the City's Economic Development Strategy 2020 – 2025 that will give local small-to-medium enterprises (SMEs) crucial information on how to find and tender for work in the Defence sector," he said.
"Over the next five to 10 years more than $1 billion will be invested in infrastructure on HMAS Stirling. This significant investment presents a real opportunity for local SMEs to get into the Defence industry supply chain and the Defence Industry Forum will play an important role to inform operators how they can get involved."
The Defence Industry Forum follows a series of Defence Industry workshops that the City hosted throughout February and March.
These workshops provided insights into how people could build their business in defence, how to apply for defence tenders, how to make a business commercially attractive to defence, and what needed to be done once a tender was secured.
For more information on the Defence Industry Forum visit rockingham.wa.gov.au/defence