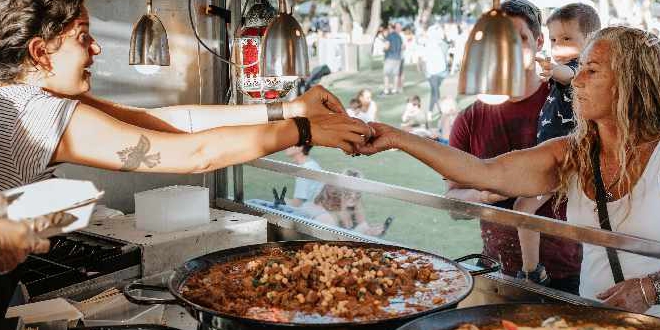 PIC: Supplied
The City of Rockingham will again hold its International Food Festival on Friday.
It will give visitors the chance to enjoy different flavours from around the world.
Around 20 different food vendors will be serving up food from parts of Spain, Japan, India, Nepal, Italy, Vietnam, France and even more.
City of Rockingham mayor Barry Sammels encouraged locals to support the event.
"In recent years the International Food Festival has grown to become of the biggest events on the city's calendar with thousands taking the opportunity to enjoy food from a variety of different countries," he said.
"The event has become a very popular celebration of our city's wide range of multicultural influences.
"Whether you've got a sweet tooth or can't resist savory dishes, there is something to suit everyone's tastes."
Services on the 555 bus route will extended to 10pm on the night and will be operating every 15 minutes.
Nearby parking is available at the Gary Holland Community Centre and behind the Rockingham Museum.
The festival will be at the Village Green on Flinders Lane in Rockingham from 5pm - 9pm.