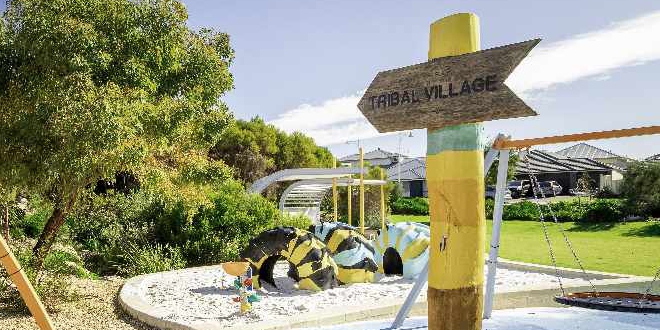 PIC: Supplied
The City of Rockingham are gearing up to launch 'Rockingham Play Trails', a new community initiative that will be made available on the Nature Play WA Play Trails app from Monday, October 26.
To celebrate Children's Week, which starts today and runs until November 1, families are being invited to download the app to engage in an interactive outdoor digital scavenger hunt.
The app promotes physical activity, mental wellness and connection with culture and nature in the community.
It also features 15 different Rockingham play trails that families can explore to solve quiz questions, complete challenges and score points.
City of Rockingham Mayor Barry Sammels said Rockingham Play Trails is an exciting new initiative that the City is pleased to be able to launch for the community.
"Fostering positive mental health outcomes is important to building a stronger community, and the 'Rockingham Play Trails' app aligns with the Act-Belong -Commit message the City has proudly supported for many years. Keeping mentally healthy is just as important as staying physically healthy," he said.
"Rewards in the form of vouchers for selected local cafes will be hidden at a number of Rockingham play trail locations between Monday October 26 and Sunday November 1, so we encourage the community to download the app and get involved."
Rockingham Play Trails will be available on the Nature Play WA Play Trails app, which can be downloaded from the City's website.