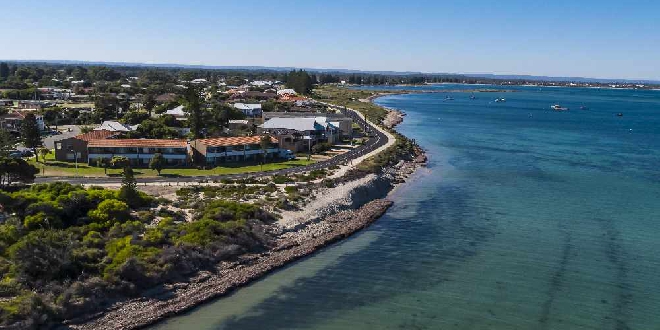 The draft Safety Bay Shoalwater Foreshore Master Plan will be open for public comment from Wednesday 9 October. PIC: City of Rockingham
Local residents will soon be able to share their thoughts on the Safety Bay/Shoalwater Foreshore Master Plan.
The plan will provide a broad vision for the foreshore over the next 20 to 30 years and will be open for public debate from Wednesday October 9.
The City of Rockingham will host two public information workshops where residents can ask questions to the project team and inspect the plans.
Rockingham Mayor Barry Sammels said the draft Master Plan proposes to better connect the various parts of the foreshore, both physically and visually.
"The Safety Bay/Shoalwater foreshore is a highly valued asset of the City," Mayor Sammels said.
"It attracts people from the local community and beyond who are drawn to its calm family-friendly waters, the unique perspective across the Shoalwater Marine Park, along with its eco-based attractions, and relaxed atmosphere."
The content contained in the draft Master Plan is informed by feedback received from the community in early 2019.
"Some of the key proposals involve improvements around The Pond to support the emerging kite surfing and wind surfing community and more readily allow the hosting of events," Mayor Sammels said.
"The draft also proposes improvements to the function and amenity of Mersey Point so that the thousands of people who visit this location each week can enjoy the eco-tourism attractions on offer within the Shoalwater Marine Park."
The draft will also seek feedback on the potential for more food and beverage offerings within the foreshore and a swimming platform at Waikiki Beach.