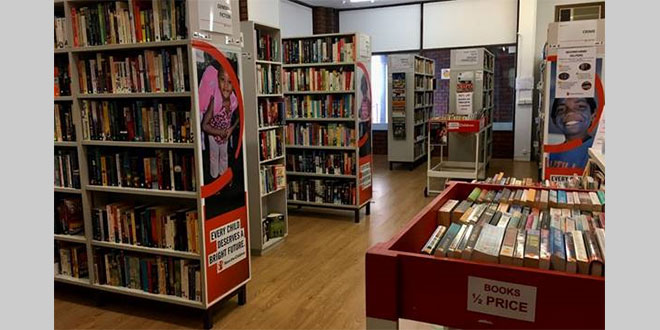 PIC: Supplied.
Save the Children's Second-hand Bookshop in the Smart Street Mall Arcade is welcoming customers again from Monday to Saturday.
The bookshop closed in March for the protection of volunteers and customers but has now returned to six-day trading.
Denise Speck, Save the Children Bookshop Manager said:
"We are thrilled to be turning the page and starting a new chapter in our story."
"Cleaning and sanitising guidelines are in place for the safety of all our customers and volunteers."
"We still welcome donations of good quality books but there is a limit to how many we can accept each day due to ongoing quarantine requirements."
The bookshop's winter opening hours are 10am-3pm, and it will remain open throughout the mall improvement phase.