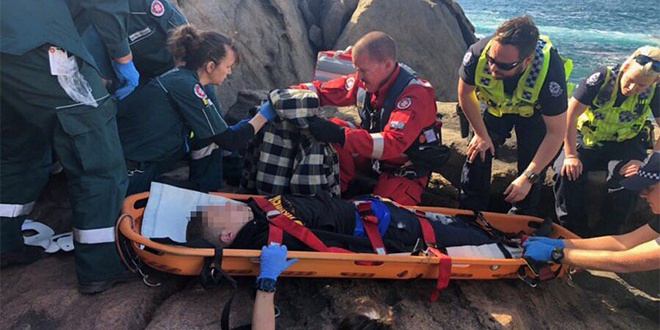 PIC: Supplied
A school leaver has been left with potential spinal injuries following the fall.
School leaver celebrations came to a quick stop for one teenager following a fall in Yallingup.
Around 3pm on Tuesday police were called to assist St John Ambulance officers after an 18-year-old male fell around two metres from a cliff in Yallingup.

Authorities said the man was with friends on rocks when he fell and landed at the base.

Police, SJA and rescue helicopter officers secured the man to a stretched and he was airlifted to Bunbury Hospital.
The teen was treated for possible spinal injuries.

More to come.