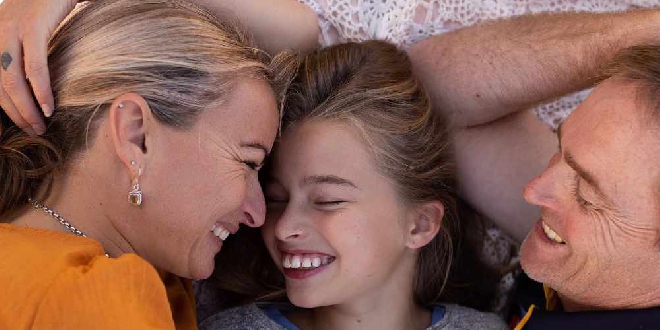 Milli and her parents Monica and Grant. PIC: Monica Smirk/Facebook
Secret Harbour's Amelia 'Milli' Lucas has died just four weeks after celebrating her 14th birthday.
Milli's mother Monica Smirk announced the tragic news on Facebook today.
"Our hearts are broken...our angel is now flying high and the world will never be the same," she wrote.
"Baby girl, you were the full package, smart, funny, athletic, beautiful and could sing like an Angel.
"Your legacy will live forever, we will make sure of that.
"The Millstar foundation will be happening to help other families and keep you in everyone's hearts forever."
Milli was diagnosed with an aggressive brain tumour in 2016.
With the help of the community, $170,000 was raised to fund critical brain surgery, performed by Sydney neurosurgeon Dr Charlie Teo in June 2019.
Dr Teo was able to remove 98 per cent of the tumour.
But in April last year, Milli received the news that the cancer had returned and she required more surgery which was again performed in Sydney by Dr Teo in September.
She was then flown back to Perth via the Royal Flying Doctor Service in November to spend time with her family.