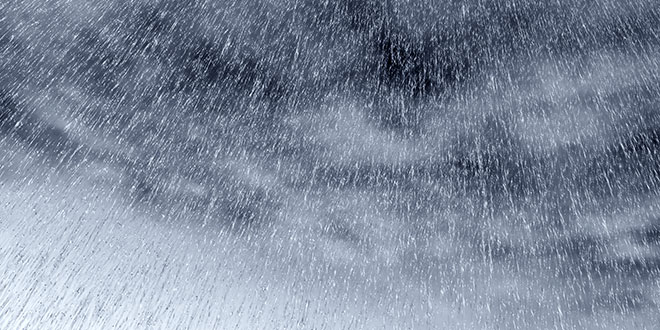 PIC: File
A severe weather warning has been issued for the southern part of Western Australia, including Mandurah.
Showers, thunderstorms and damaging winds are forecast from Monday morning into Tuesday.
The Bureau of Meteorology warns wind gusts of above 90km/h could cause damage to homes.
Over 30mm of rain per hour is also possible.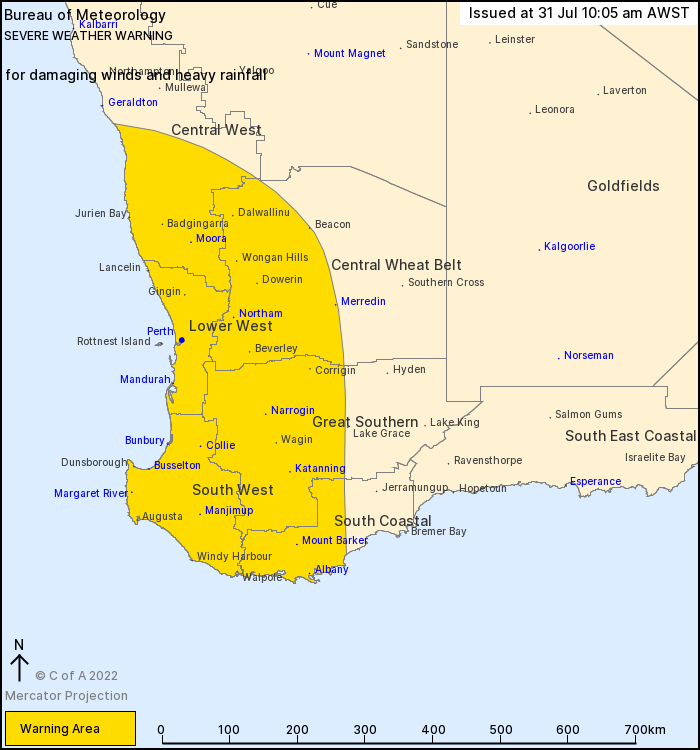 WHAT TO DO:
Store or weigh down loose objects around your home like outdoor furniture that could be picked up and thrown by strong winds, causing damage or injury

Ensure your emergency kit is complete including a battery operated radio, torch, spare batteries and first aid kit

Ensure pets and animals are in a safe area

Move vehicles under cover

Boat owners should securely moor their boats

Campers should find safe shelter away from trees, powerlines, storm water drains and streams

Unplug electrical appliances and avoid using landline telephone if there is lightning.
If you are away from home contact family or friends to prepare your property.
IF YOU NEED ASSISTANCE:
If it is safe to do so, please do what you can to help yourself before calling the SES for assistance.

If your home has been badly damaged by a storm, call the SES on 132 500.

In a life threatening situation call 000.
After a storm SES volunteers make temporary repairs to homes that have been badly damaged, such as roofs that have been ripped off or large fallen trees on homes or cars. Please contact your insurance company to organise permanent repairs.