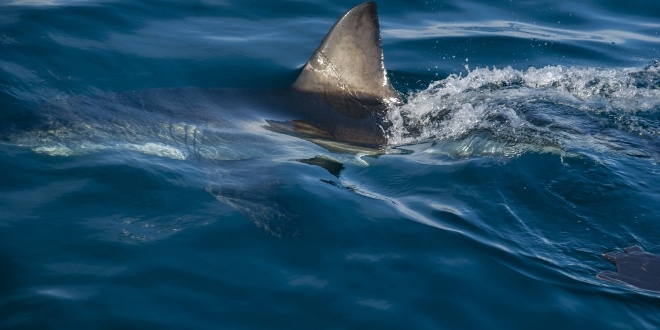 Member for Dawesville, Zak Kirkup, has postponed the community meeting over fears activist groups will hijack the session.
Earlier this week the Member for Dawesville announced a community meeting to discuss ways to reduce the number of shark attacks off local beaches.
The call came off the back of yet another shark attack in Mandurah waters, this time a 20-year-old surfer attacked by an unknown species of shark at Pyramids Beach at the weekend.
In a statement Mr Kirkup said he had arranged the community consultation to hear from local residents in relation to shark attacks off Mandurah beaches.
It's become clear that special interest groups intend on driving down from Perth to our event in an attempt to advance their political agenda," Mr Kirkup said in a statement.
"This is contrary to what I had hoped to achieve - which was to listen to you and local residents more broadly.

"As a result, the community meeting this Saturday is going to be postponed and instead, I'll be coming up with a way where local residents can have their say on this issue in the near future."
A future meeting date is yet to be set.
READ MORE: Member for Dawesville calls meeting to discuss shark mitigation strategies
READ MORE: Young body boarder 'stomped on shark' at Dawesville surf break