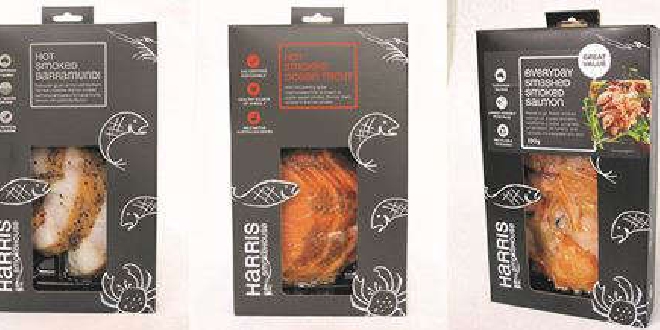 Harris Smokehouse products have been recalled. PIC: Food Standards Australia
A range of smoked fish products have been recalled from IGAs across Australia.
The products produced by Harris Smokehouse could possibly contain Listeria, a dangerous bacteria which may cause illness in pregnant women and their unborn babies, the elderly and people with low immune systems.
The recall includes the following products:
Hot Smoked Barramundi 150g Use by 28/7/2022 through to 4/8/2022
Hot Smoked Trout Blackening Spice 150g Use by 1/8/2022 through to 4/8/2022
Everyday Smashed Smoked Salmon 150g Use by 20/7/2022 through to 28/7/2022
Premium Smoked Salmon 100g, 250g, 500g, 1kg. Use by 18/7/2022 through to 8/8/2022​
Smoked Salmon Trimmings 250g Use by 25/7/2022 through to 29/7/2022
Consumers are being urged not to eat the products and should return to the place of purchase for a full refund.