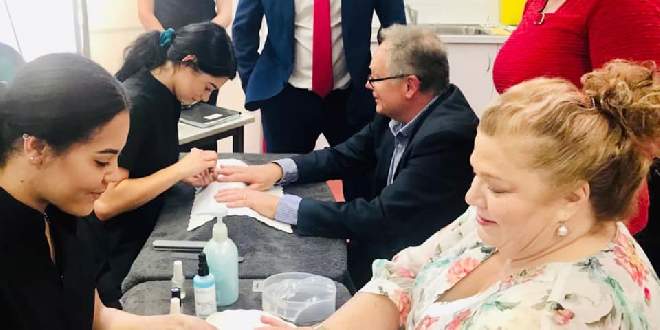 Hair and beauty training will be on offer at Mandurah's South Metropolitan TAFE from 2022. PIC: Sue Ellery MLC/Facebook
South Metropolitan TAFE's Mandurah campus will offer hair and beauty training in 2022.
The $5.5 million project will be fully funded by the McGowan Government, and will be included in the Mid-year Review in December.
Hair and beauty training will be incorporated into the existing $9.17 million hospitality and tourism training centre project.
Co-locating the training areas means locals can enjoy an affordable meal at the training restaurant and then treat themselves to a low-cost massage or manicure while supporting student learning in a simulated environment.
"This training facility will support the development of a highly skilled local workforce and support local industry throughout its construction," Education and Training Minister Sue Ellery said.
"This investment will ensure the Peel community has access to the very best learning environment."
Planning and design at the Mandurah campus is underway with construction expected to start in July 2021.
The project is expected to be completed for Semester 2, 2022.