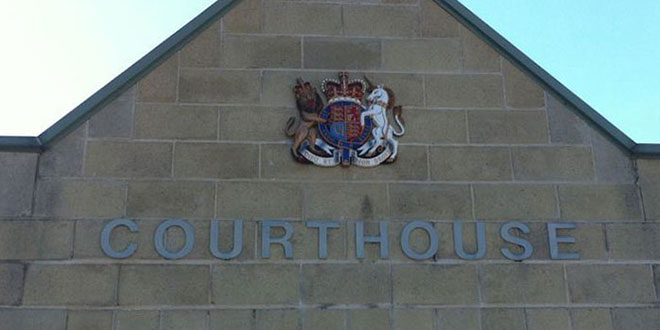 PIC: File
A South Yunderup man has pleaded guilty to 28 counts of breaching a family violence restraining order and a stalking charge after sending his ex-partner over 1300 messages in the space of four weeks.
The 35-year-old appeared in the Mandurah Magistrates Court via video link from Hakea Prison on Tuesday.
The court heard the man was issued with a restraining order on December 14, 2020 but breached that order when he sent his ex-partner a total of 745 text messages and 576 Facebook messages between December 15 and January 9, 2021.
On December 31, the man also attended the address of his ex-partner and when asked to leave he wished her a happy new year, kissed her, and left without further incident.
He was arrested on January 9.
The man's lawyer told the court, of the nearly 1400 messages that his client sent to the victim, most were professing his love for her and there was only a small amount of messages that were threatening.
The prosecution then read through several text messages which were of a threatening nature towards the victim's relatives, in particular her brother.
The booklet of text messages was then given to Magistrate Leanne Atkins to view.
The man's lawyer told the court his client would not be a third time offender given his history and that the current breaches before the court were on the lower end of the scale, labeling it a "nuisance offence".
Magistrate Atkins cut him off calling his offending a "blatant disregard of a court order" and dismissed the idea that it was a nuisance offence.
The defence lawyer conceded the 35-year-old had trouble regulating his emotions and had accepted the relationship was over.
Magistrate Atkins remanded the case so she could take time to review the messages.
The 35-year-old man will reappear in the Mandurah Magistrates Court on February 23, when he will be sentenced.