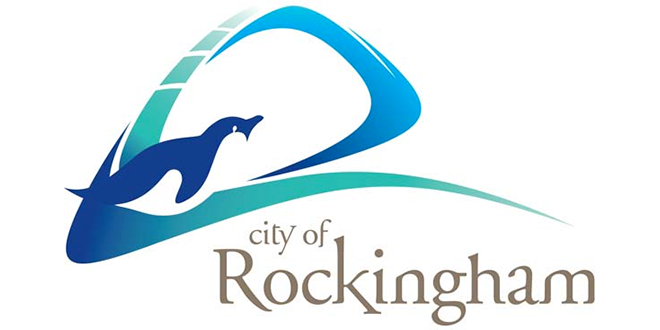 PIC: rockingham.wa.gov.au
The City is participating in Plastic Free July, with residents encouraged to take part in a wide range of events the City is hosting to tackle issues surrounding single use plastics.
Plastic Free July is a global movement that focuses on getting people to reduce their consumption of single use plastic waste in all facets of life. Whether it's at home, work, school or even a local café or shop, participants are encouraged to use compostable or reusable alternatives.
City of Rockingham Mayor Barry Sammels said Plastic Free July offered residents the opportunity to make important lifestyle changes that would benefit the environment.
"As a City that is home to an abundance of amazing natural assets including 37 km of breathtaking coastline and stunning wildlife, it's vital we take every step we can to preserve the environment that we are fortunate to call home," Mayor Sammels said.
"The City recently adopted a strong policy on single use plastics and balloons, so taking part in Plastic Free July is another positive step in the right direction.
"There will be a range of exciting events and workshops taking place across the City throughout July and I encourage all residents to get involved and learn about the great alternatives that can become new habits forever."
Activities to be held throughout the City during Plastic Free July include:
Low Waste Kitchen and Pantry
When: Tuesday 2 July 2019
Where: Carnaby Room, Mary Davies Library and Community Centre
Time: 1pm – 2.30pm
The award-winning Wasteless Pantry team will host an interactive workshop on reducing household waste. This free event is suitable for ages 18 and over.
'How I live a Plastic Free Life' with Lyndsay Miles
When: Thursday 4 July 2019
Where: Warnbro Community Library
Time: 5.30pm – 7pm
Zero-waste blogger of Treading My Own Path and author, Lindsay Miles, will share how she lives a plastic free life.
STRAWS – Documentary Screening
When: Thursday 11 July 2019
Where: Gary Holland Community Centre
Time: 6pm – 7pm
STRAWS is a short documentary that outlines the impact of straw litter. Viewers will learn about the impact posed by plastic pollution and how they can make changes one step at a time. Light refreshments will be provided.
Sustainable Saturday
When: Saturday 20 July 2019
Where: Rockingham Central Library
Time: 10am – 1pm
This event will include a special gathering of local community groups and organisations to answer queries about living a more sustainable lifestyle. Craft activities, live demonstrations and special guest speakers will be available. No bookings required.
DIY Plastic Free Beauty Product Workshop
When: Wednesday 31 July 2019
Where: Safety Bay Library
Time: 5.30pm - 7pm
This workshop will demonstrate how to make simple beauty products at home. Participants will take home a range of goods from the workshop. This event is suitable for participants aged 16 years and above. The cost is $5 to cover materials.
Please note all activities require bookings unless otherwise specified. For more information about the events the City is hosting or to book your place email customer@rockingham.wa.gov.au or contact 9528 0333.
For other great Plastic Free July events that are being run by community groups in the City visit the What's On Calendar rockingham.wa.gov.au/Events