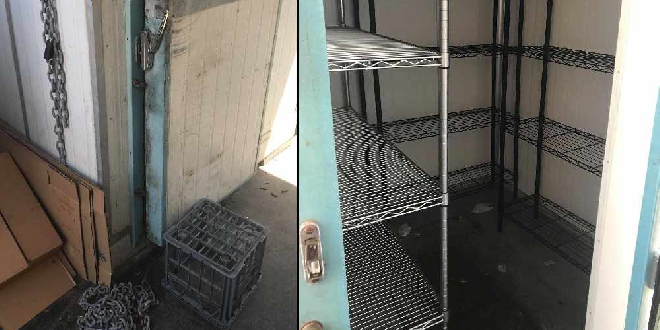 The chains were cut and the freezer completely cleaned out. PIC: Monique Passchier
Over $1000 worth of meat and seafood has been stolen from a Chinese restaurant in Singleton.
The offenders gained access to a freezer at the rear of Bayshore Garden Chinese on Fitch Street around 2.30am on Monday.
It is believed they filled two rubbish bins, belonging to the restaurant, with the food.
CCTV footage from a neighbouring house shows the men fleeing on a moped, towing the wheelie bins behind it.
Restaurant manager Rebecca Rea said the footage also shows a white van with no number plates parked at the shop.
It then leaves at the same time as the moped.
"It's really upsetting this has happened, and it's not the first time," she said.
"They obviously had it all planned out."
Mrs Rea said the thieves used bolt cutters to get into the freezer.
"We lock the freezer up each night with multiple chains and padlocks, but they cut them off and completely cleaned it out," she said.
"Obviously they are desperate for food, but that doesn't give them the right to steal from a local business."
Anyone with CCTV systems on Fitch Street, Navigator Drive and surrounding streets are encouraged to check their cameras from 3am on Monday.
Police are asking anyone with information to call Crime Stoppers on 1800 333 000.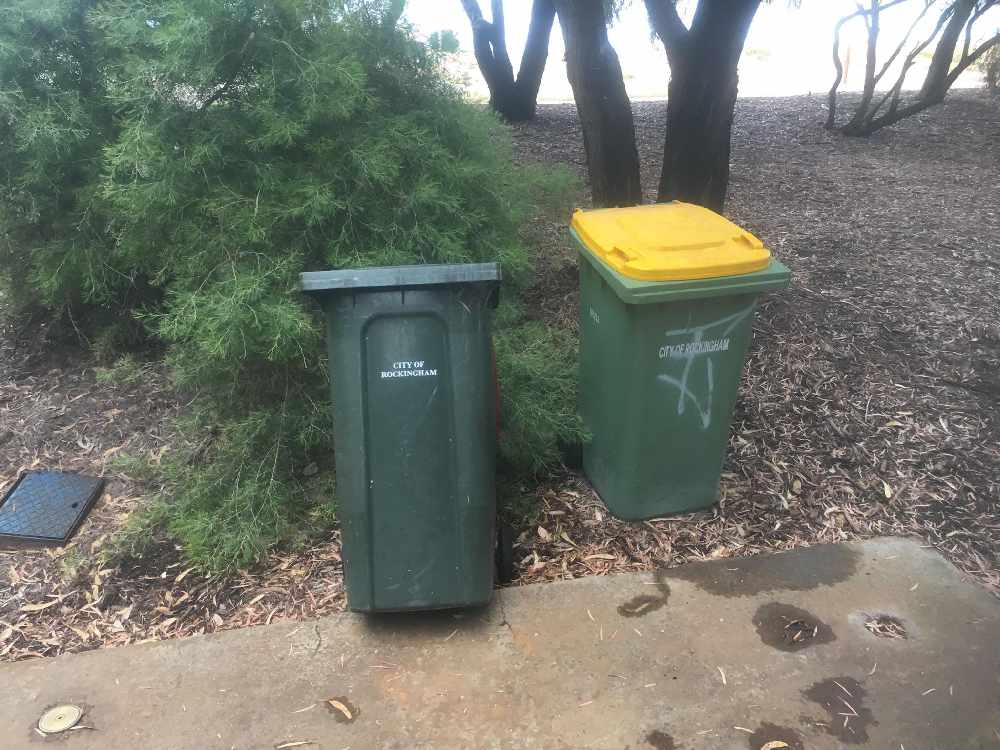 The bins were found dumped at the end of Fitch Street. PIC: Supplied