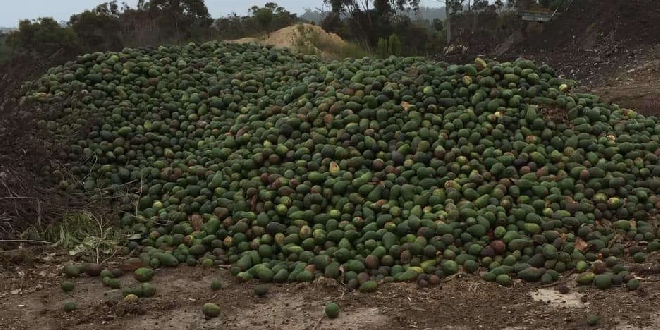 Thousands of avocados have been dumped at the Manjimup tip. PIC: Manjimup Uncensored/Facebook
Avocado growers in the South West have been forced to dump their fruit due to a huge oversupply and a lack of workers.
A photo posted to Facebook by Save our Donnelly River shows thousands of avocados rotting at the Manjimup tip.
The bumper crop season paired with labour shortages due to the COVID-19 pandemic means avocados with minor blemishes that would make it onto supermarket shelves in previous years are now being dumped.
The oversupply is bringing down the prices of avocados with a 5.5kg tray now selling for just $18 compared to $50 last year.
According to ABC News, 8.2 million trays of avocados are expected to be picked in WA this season — a 233 per cent increase on last year's crop.