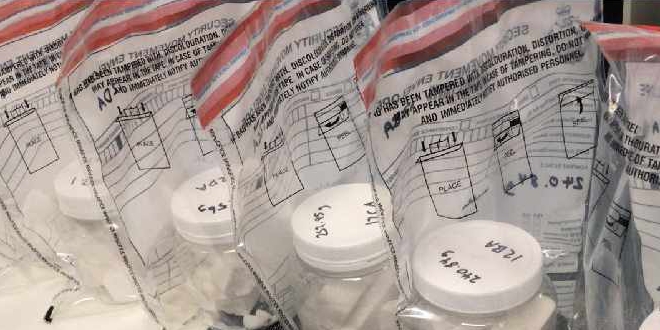 PIC: WA Police
The Australian Federal Police have orchestrated dual state arrests following the discovery of methamphetamine hidden in cargo from Malaysia.
Investigations began in July, when Australian Border Force officers intercepted three packages, two of which were at Perth air cargo depots.
Police say the consignments were flat pack shoe racks and shelves with what appeared to be 'gap filler' like material spilling out of the ends of some of the shelf legs.
It will be alleged that when officers deconstructed the legs they located approximately two kilograms of a crystalline substance which returned a positive test result for methamphetamine.
Four days later on July 30, ABF officers intercepted an identical package at a different air cargo depot where they allegedly found another two kilograms of meth concealed in furniture legs.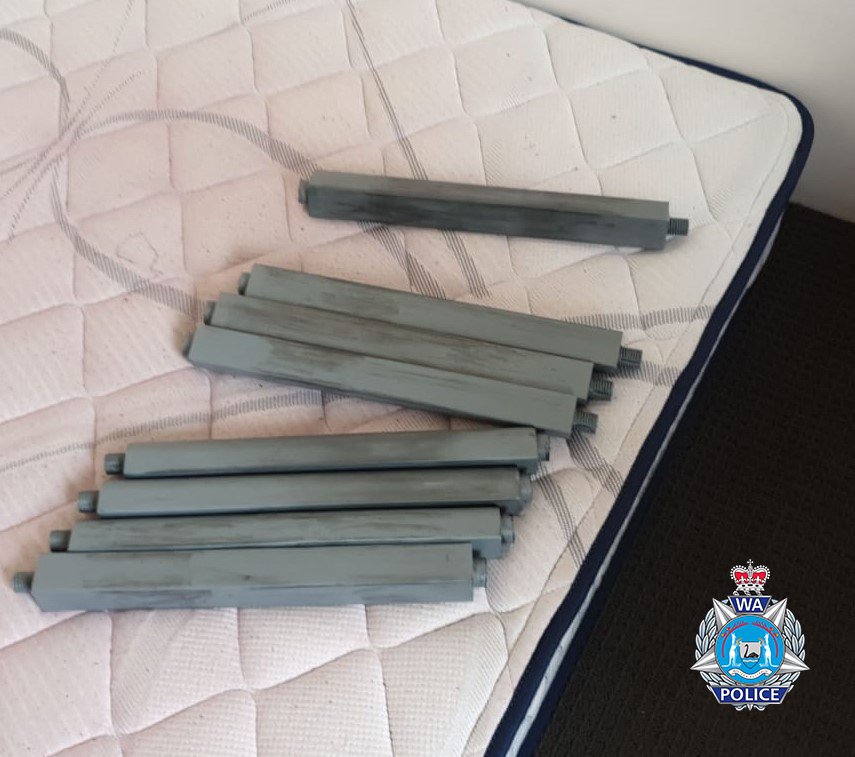 On July 31, a third package from Malaysia was examined by officers in Brisbane where they allegedly discovered additional methamphetamine weighing approximately 1.8kgs in eight furniture legs.
A 37-year-old WA man and a 28-year-old Queensland man have been charged.
As part of the same investigation, detectives from Western Australian Police Force's Drug & Firearm Squad intercepted a vehicle in Canning Vale on Monday, August 3.
Several items of interest were seized from the vehicle including furniture parts which allegedly contained around two kilograms of methamphetamine concealed within them.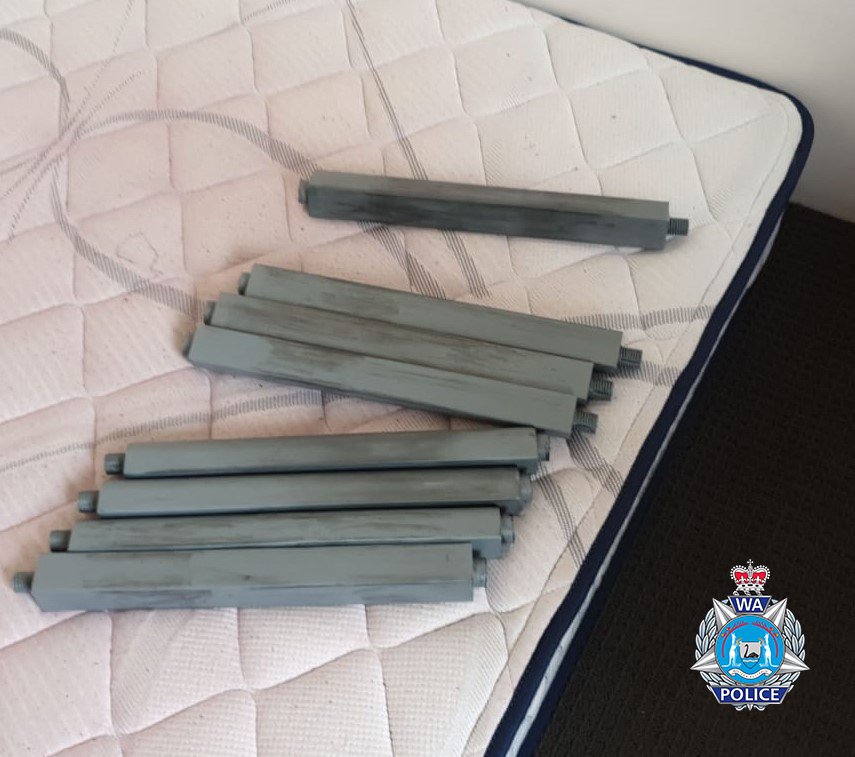 On the same day, WAPF and AFP detectives executed a search warrant at the man's residence in Newman Street Glen Iris, where it will be alleged similar items were located, which contained approximately two kilograms of methamphetamine.
It will be further alleged the 37-year-old man attempted to take possession of similar items on July 26, which also contained approximately two kilograms of methamphetamine.
He is due to appear in Perth Magistrates court on Tuesday, October 20.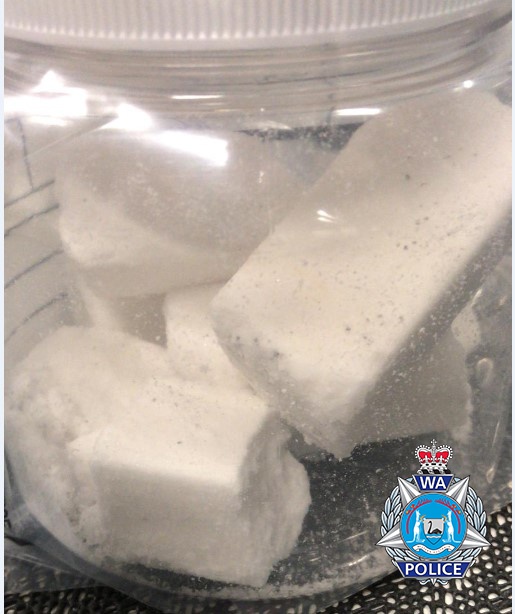 On Monday afternoon, AFP officers conducted a search warrant at a home in the Logan City suburb of Hillcrest, where a 28-year-old man was arrested.
It will be alleged officers located over $491,000 in cash, an additional 1.8 kilograms of a substance believed to be methamphetamine and 1.2 kilograms of border controlled drugs.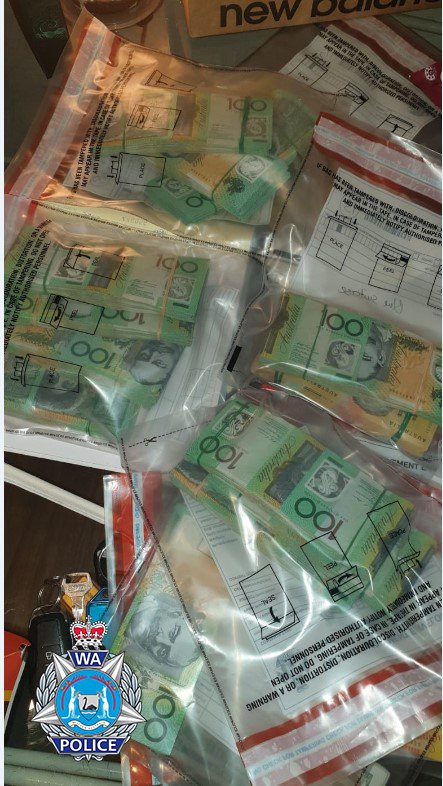 If convicted, the maximum penalty for these offences ranges from 20 years to life imprisonment.
He is next due to appear in court on September 22.