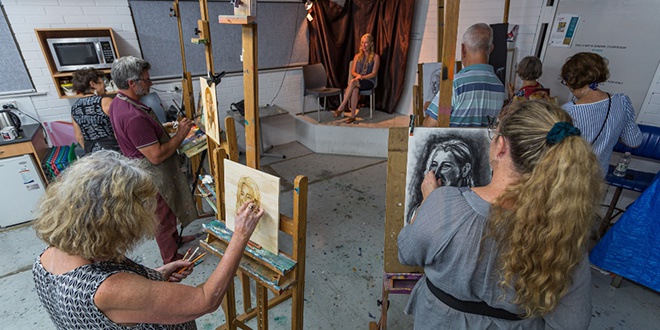 PIC: Portrait Group of Mandurah taken by Brian Osborne
The faces of Mandurah people will take centre stage during two exhibitions this weekend at Comtemporary Art Spaces Mandurah.
The first exhibition, titled 'Oh Gosh! Is that me?', at the CASM gallery will feature portraits of local people and will be presented by artists from the Portrait Group of Mandurah.
There will be an official launch for this collection of new works on Friday, February 19 at 6pm.
The lively collection will allow audiences to engage with all stages and forms of portraiture, from the quick 15-minute sketch to the studio completed artwork.
As part of the exhibition, a series of creative, family friendly events and engaging activities is scheduled for the community, including a book talk this Sunday at 2pm by author Anne-Louse Willoughby on Nara Heysen: A Portrait, who was the first woman to win the esteemed Archibald Prize.
Other events include a contemporary portraiture demonstration by Deb Zibah, two group demonstrations, and opportunities for audiences to try their hand at portraiture and complete the 'Guess Who' quiz on each day of the exhibition.
The group, which meets weekly at CASM to share and enjoy the creative process of portrait painting, was founded in 2015 by internationally respected Plein Air artist Leon Holmes who will be presenting a traditional portraiture workshop in the final weeks of the exhibition.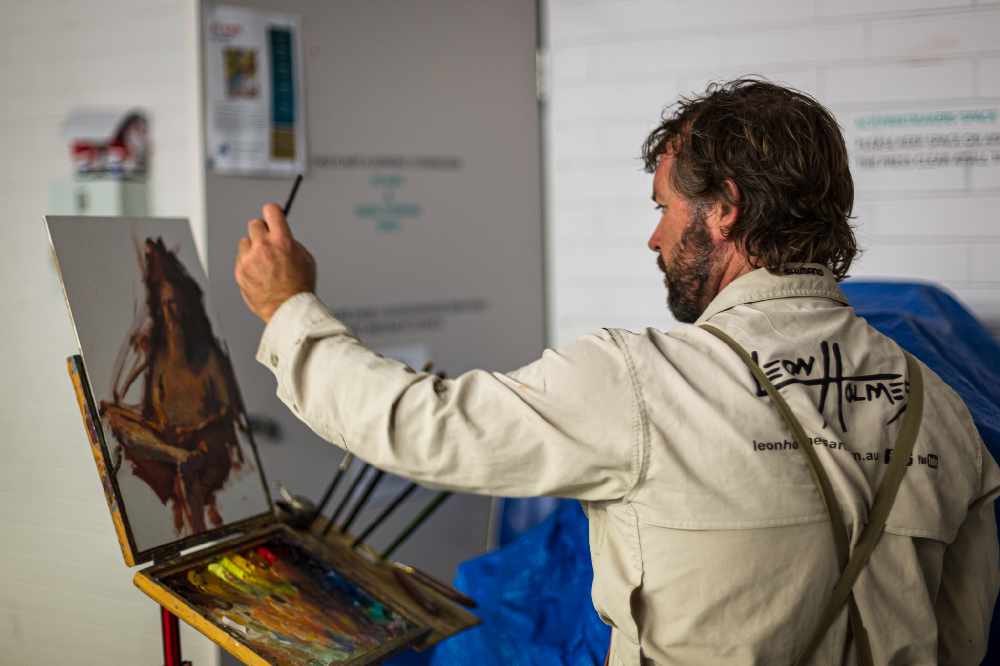 PIC: Leon Holmes/ Supplied by the City of Mandurah.
The second exhibition, 'Art On the Fence: Selfie' will be displayed along the CASM car park fence.
Local community members have shared a creative 'selfie' which will be judged at the end of the exhibition.
Both exhibitions will be on show at CASM from tomorrow until March 14.
For more information about the exhibitions and associated events, go to www.mandurah.wa.gov.au or the CASM Facebook page www.artspacesmandurah Bookings are essential for each event.