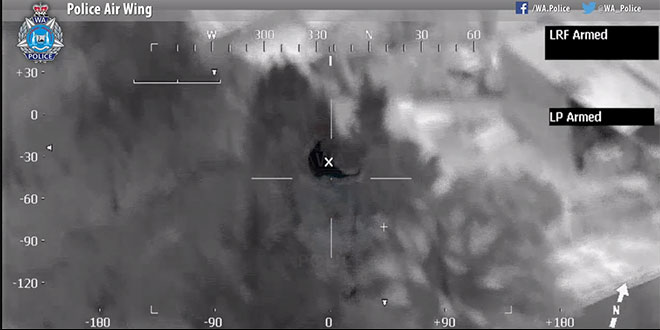 PIC: Supplied.
Mandurah Police have charged a man with robbery and evade police after threatening a pizza delivery driver.
Just after 8.10pm on Saturday 11 July 20202, the victim – a 17 year old male pizza delivery driver – was parked at an address in Boundary Road, Dudley Park.
He delivered his pizza and returned to his vehicle and was threatened by a man with a bladed weapon. The man demanded the vehicle keys.
Police located the vehicle driving in Crawford Street, Mandurah and after attempting to stop the vehicle aborted the pursuit.
Police Airwing located the vehicle a short time later driving in Coodanup. The man abandoned the vehicle in Adair Road, Coodanup. The vehicle had extensive damage.
The man has run over several rooftops before climbing a tree in Adair Place.
The man was remained in the tree for around 6 hours and climbed down a ladder to waiting police and was conveyed to hospital for a medical check-up due to the low overnight temperatures.
A man in his 30s is assisting police with their inquiries.