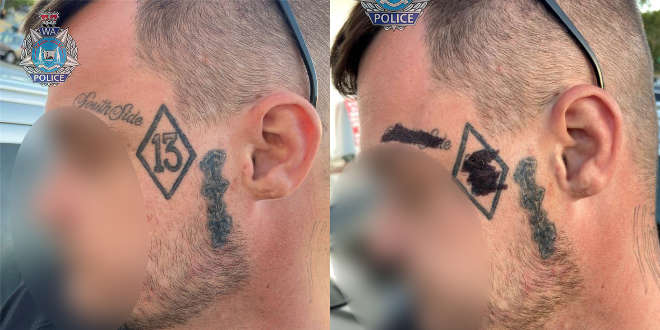 Under the new laws, bikies must cover up their club related tattoos. PIC: WA Police
Police have charged a total of 11 bikies with displaying club insignia or logos in public since the new laws came into force on December 24.
The latest charges came after a member of the public reported a group of bikies had gathered by the pool area of a Scarborough hotel on January 8.
The caller said the men were displaying Rebels and Hells Angels tattoos.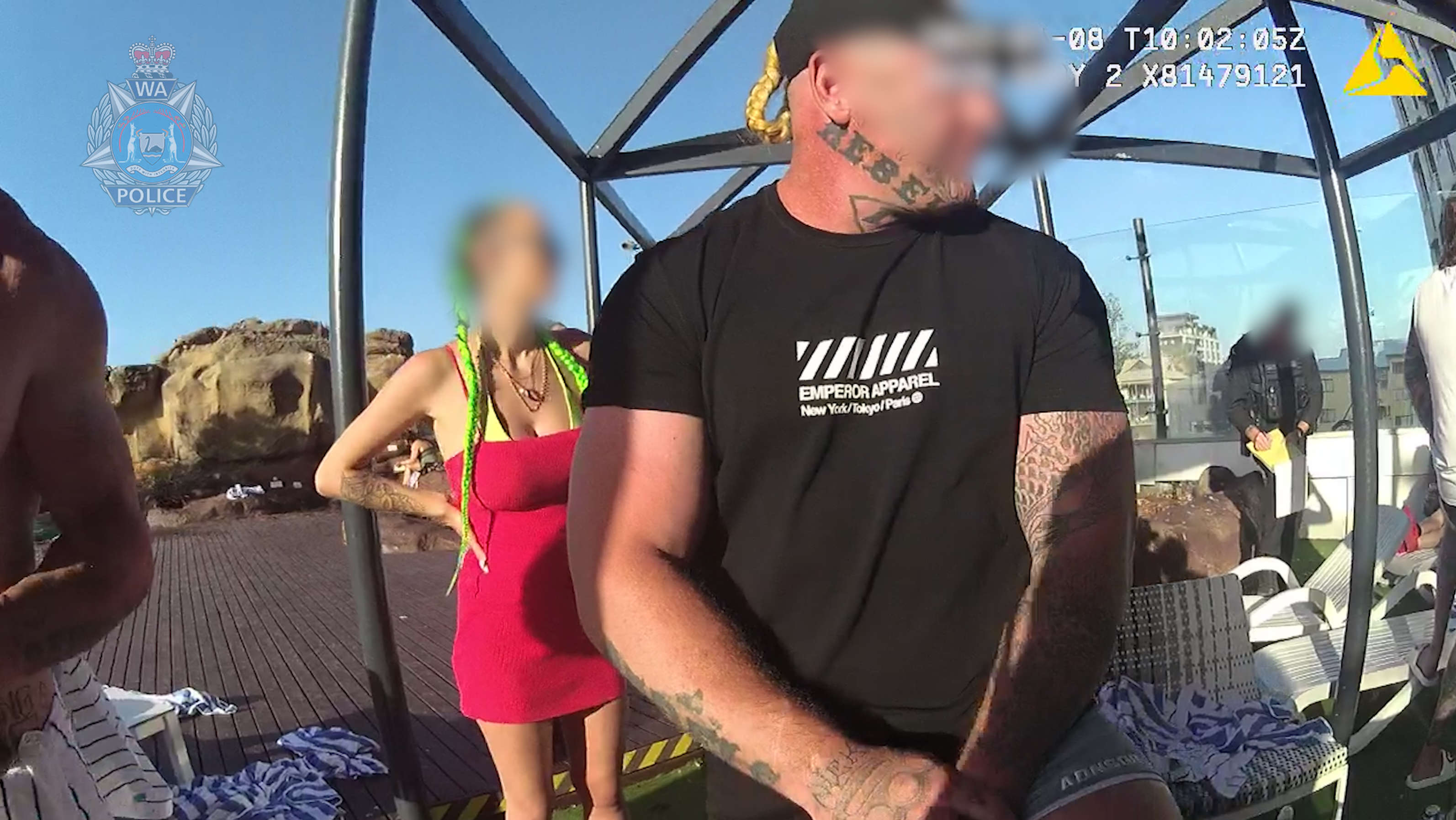 The Gang Response Team attended and detained the group which consisted of Rebels and Hells Angels bikies and their partners who were celebrating the birthday of one of the Rebels members.
As a result, five gang members were charged with displaying prohibited insignia while dispersal notices were also issued to the group.
They complied with police and left the area.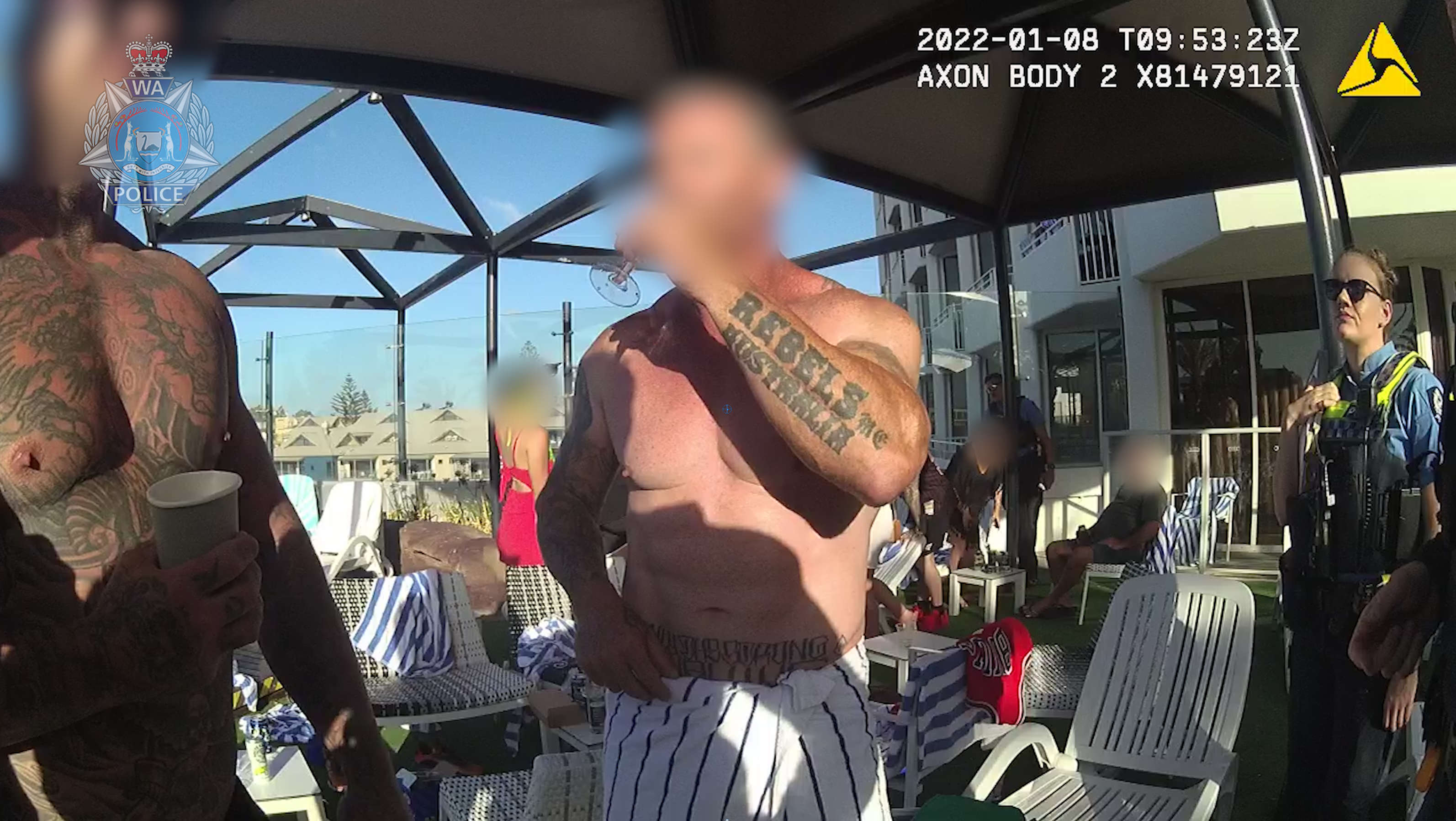 A total of 16 dispersal notices have been served on outlaw motorcycle gang members since December 24.
The dispersal notices, which are valid for a period of 7 days, give police the power to disperse gang members who gather together in public places.
A number of clubhouses have also complied with the new laws by covering up or painting over club logos or insignia.