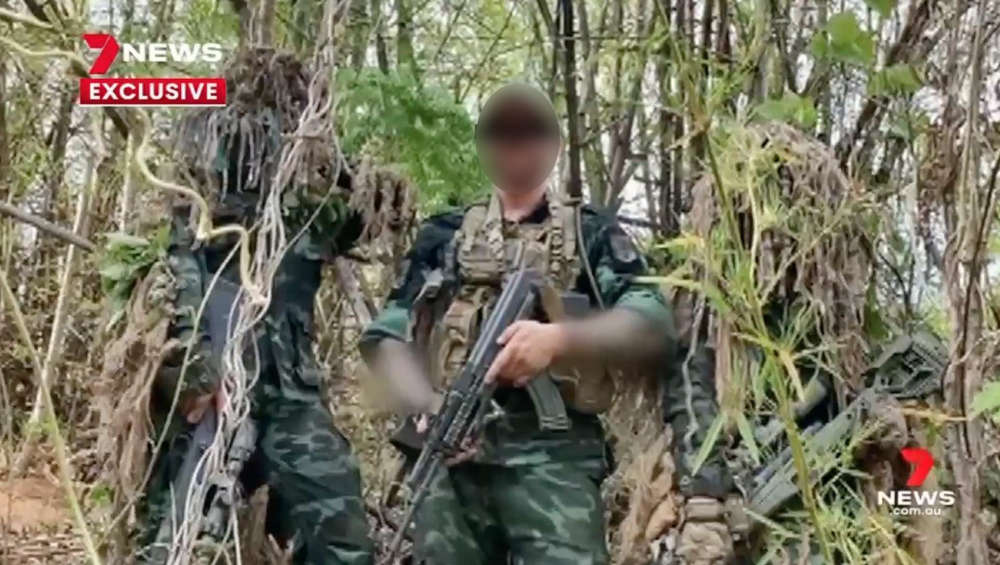 The former soldier admitted to killing Nick Martin. PIC: 7NEWS
A Waikiki man has admitted to murdering Rebels bikie boss Nick Martin at the Perth Motorplex last year.
The 34-year-old man, whose name is suppressed, appeared in the Stirling Gardens Magistrates Court via video link on Wednesday morning where he pleaded guilty to the murder charge.
The former soldier shot dead Mr Martin in a sniper-style attack at the Motorplex in Kwinana on December 12 in front of hundreds of people.
He was arrested three months later at his Waikiki home.
The man also pleaded guilty to injuring Ricky Chapman who was hit by bullet fragments during the shooting.
A charge relating to a child being injured in the attack was dropped.
The man's lawyer told reporters outside of court that his client's early guilty plea will save tax payers a lot of money as the trial would have been a lengthy and expensive one.
The man will be sentenced in December.