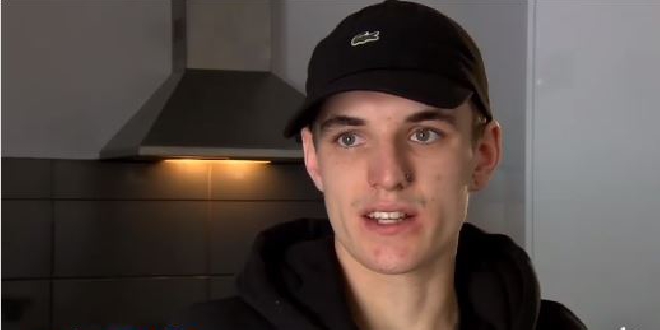 Beau fell victim to a scammer claiming to be the owner of a rental property in Beeliar. PIC: Today Tonight/Facebook
Consumer Protection has issued a warning to renters and property owners after a tenant moved into a Beeliar home not realising he had fallen victim to a scammer.
The tenant responded to a fake rental property advertisement on Gumtree, paying nearly $3000 to a scammer via a money transfer service as a deposit.
Pretending to be the owner, the scammer told the tenant he was overseas and could not hand over the keys for the house.
Instead he suggested the tenant contact a locksmith to change the locks, which he did.
The scammer also spoke to the locksmith, assuring him he was the owner and gave him authorisation.
The tenant didn't realise he had been scammed until the real estate agent knocked on the door for a viewing by a prospective tenant.
The agent and owner have since allowed the tenant to stay in the home.
Commissioner for Consumer Protection Penny Lipscombe said rental accommodation scams are unfortunately all too common with eight victims reporting a total loss of $16,600 in the past two years.
"Consumers need to be wary when responding to rental ads on sites like Gumtree, especially when the person claiming to be the agent or owner makes up an excuse for not being able to meet them at the property to view it and suggests as an alternative that you change the locks," Ms Lipscombe said.
"Be extra cautious when the person asks you to pay money upfront for a bond or rent in advance and for the money to be sent using untraceable methods such as a money transfer service.
"Many victims of these scams are often people who arrive in WA from interstate or overseas, such as workers or students, who think their accommodation has already been organised. Unfortunately they find that the property they thought they had rented is already occupied, with the owner knowing nothing about them. Not only are they left homeless, they are left out of pocket as well.
"To be safe, we would recommend people who are renting properties unseen to go through a licensed real estate or property management agency rather than responding to ads on the internet. That way they can be assured the property being offered is a genuine rental.
"Often the photos in these fake ads are stolen from legitimate ads of homes that are offered for sale or rent. A quick search of the address might uncover the real ad and alert people to the scam."
More information on scams is available on the WA ScamNet website. Enquiries can be made by calling 1300 30 40 54.