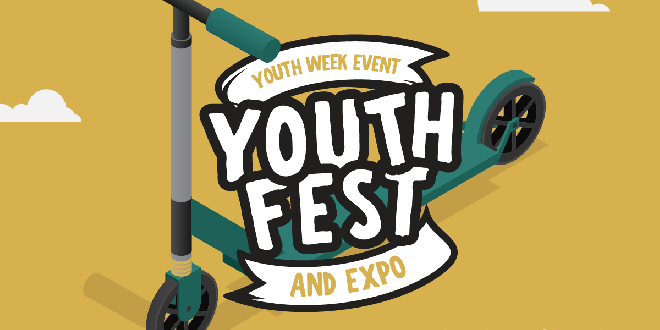 Young scooter enthusiasts will show off their skills to kick off an action-packed afternoon for the Shire of Serpentine-Jarrahdale's Youth Fest event at Briggs Park in Byford on Wednesday, April 14.
Youth Fest is part of Youth Week WA, celebrated from 9-16 April, and provides local youth with the opportunity to express their ideas, raise important issues, and access support available to them to make positive decisions and connect with their peers.
Local scooter stars will showcase their skills in a competition created and hosted by young people at Byford Skate Park from 12 noon.
Following the competition, the Youth Fest event will begin at 4pm consisting of plenty of activities including dodgeball games and obstacle courses.
Youth Fest will also provide young people and their families with access to resources and information, with event stalls covering local mental health services, access and inclusion, banking advice, employability skills and sexual health information for young people.
Shire President Cr Michelle Rich said Youth Fest was a great opportunity for families and young people to have fun, while also discussing important issues like youth mental health.
"For our region to grow and prosper, we must celebrate and invest in our youth," Cr Rich said.
"The aim of Youth Week WA is to provide young people the opportunity to connect with the community, and the Shire's Youth Fest is an exciting way to do that."
The Shire was successful in securing a $1,200 Youth Week WA grant from the State Government to assist in running the event.
For more information on the Shire's Youth Fest, as well as other activities scheduled during Youth Week, visit: sjshire.wa.gov.au/events
To find out more about the Shire's other youth programs: sjshire.wa.gov.au/community/your-community/programs/youth.aspx