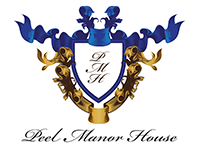 Phone Number: 9524 2838
Address: 164 Fletcher Road, Karnup, 6176
Website: http://www.peelmanorhouse.com.au
Peel Manor House will host an Organic & Holistic Fair Day on the 3rd Sunday of the month!
Our first fair day is Sunday 22nd September from 10am till 4pm.
Bring the family and spend the day. There is no entrance fee to attend this event.
We're encouraging families, individuals and groups to buy items and peruse our stalls.
They'll be some amazing items for sale, including fresh local produce.
We invite you to stay and enjoy your day at Peel Manor House.
It'll be fun and relaxing, with live music, old fashioned lawn games, picnicking on the grounds, walking though our pinnacles and more... so much more!
You'll love our 10 acres of landscaped gardens including the lovely lake, and our gazebo.
Bring you picnic rug as we'll have a number of food stalls selling amazing produce which will be suitable for all tastes and dietary needs.
PLEASE NOTE: as we're a licenced premises you cannot BYO drinks and we ask that your lunch be purchased from one of our stall holders. Whilst we do have some tables and chairs around the grounds, its best to BYO your own garden chairs and/or blanket.

Are you interested in HIRING A STALL?
Are you a BUSKER/SINGER wishing to play?
Our first fair day is Sunday 22nd September from 10am till 4.pm
Then the 3rd Sunday of the month thereafter
Stall Holders: $35.00 per 3mx3m
* Products Must Be Organic, Fresh & Local
* Products Must Be Home Made (In A Council Approved Premise)
* Must Be Made In Australia
* Pet Goodies
* Homemade Fashion
* Food Outlets
Please email info@peelmanorhouse.com.au or call 9524 2838
See our Facebook page: https://www.facebook.com/peel.m.house/
About:
Peel Manor House is widely regarded as one of Western Australia's premier function and accommodation venues. Due to its impressive semi-rural setting and unique all-in-one service is perfect for your milestone event Peel Manor sits on 10.5 acres in Karnup ( Baldivis) It's nestled amongst magnificent Tuart Trees and surrounded by superb gardens and a peaceful lake. We also have a secret garden complete with its own real Pinnacles that are 60,000 years old.
The Georgian-style mansion, which is owned and operated by a local family, features a sweeping staircase, 14 beautiful king-sized deluxe suites (some with double-spa baths), a full-sized billiards table and baby grand piano for you to enjoy.