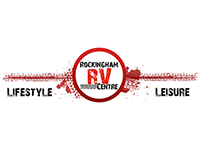 Phone Number: 9528 1151
Address: 89 Dixon Road, Rockingham, 6168
Website: http://rockinghamrv.com.au/
Welcome to our range of New Caravans. So what's different about Rockingham RV? It's the little things you'll notice but it's mostly the outstanding customer service.
These are our most popular brands of new caravans, we'd love you to come and walk through them yourself. We always have a big range of used vans to compare as well.
Can't get to see us? Don't worry, each new van has its own walk-through video from Citrus Studios with Jim telling you all about the features and benefits.
Need Finance? That's Easy. We can tell you your repayment rates over your nominated time period and approvals are usually overnight with Credit One Finance.
We have a fully-stocked Caravan Parts and Accessories Shop in Rockingham and we can even ship items around WA and Australia-wide.